Bits and Clips for September 2016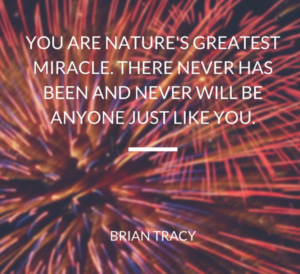 This is a monthly feature on this blog where I share the best that I read, listened to, watched, or saw on the internet during the month. I hope you find something here that is helpful, interesting, enlightening, or inspiring. The links below are compartmentalized by topic for your convenience:
Art:
Frank Auerbach: 'Painting is the most marvelous activity humans have invented'
Scanning vs. Photographing Paintings
Photography:
Spirituality:
Deep Study with Our Pastor—Its Promise and Fulfillment
Finding Peace at Election Time
A Landmark Experience (podcast)
Ideas:
XKCD Timeline of Earth's Average Temperature
Michelle Obama: We Need an Adult in the White House
Mental Health In Schools: A Hidden Crisis Affecting Millions Of Students
We Ask Our Kids The Same 3 Questions Every Night
What is a safe space? The mind of a student able to think critically.
In a tense election year, Laura Bush picks an interesting ally: Michelle Obama
Dear Hillary: How Very Dare You
The Unexpectedly Existential Roots of Adjective Order
The Future of Money (TED Talk video)
Every diesel brand in Europe is more polluting than Volkswagen: report
11 quotes from difference makers
Republican Congressman Chris Shays: Why I'm Voting for Hillary
10 Emotional Abuse Tactics That Trump Blatantly Used in the First Debate
Dissecting the Success of Malcolm Gladwell
The Hot New Millennial Housing Trend Is a Repeat of the Middle Ages
Someone Made A Guide For What To Do When You See Islamophobia And It's Perfect
Books:
No, the Internet Has Not Killed the Printed Book. Most People Still Prefer Them.
Movies:
Review: A Baby in a Boat Changes Everything in 'The Light Between Oceans'
Netflix's New $130m Drama 'The Crown' Debuts Fabulous Trailer
Food:
Recipe: Watermelon, Feta, and Black Olive Salad
Recipe: Stone fruit and heirloom tomato mozzarella basil salad
How the Sugar Industry Shifted Blame to Fat
Hope:
Bank That Lost 66 Workers on 9/11 Has Paid for All Their Kids to Go to College
'I Knew You'd Come': How a Son Found His Father on 9/11
Montreal Opens First-Ever Zero Waste Grocery Store
Appalled Graphic Designer Shows Girls' Life Magazine What Their Cover Should Look Like
Rebuilding Communities with Old Plastic (video)
Teen Makes 'Sit With Us' App That Helps Students Find Lunch Buddies