Book Review: The Interestings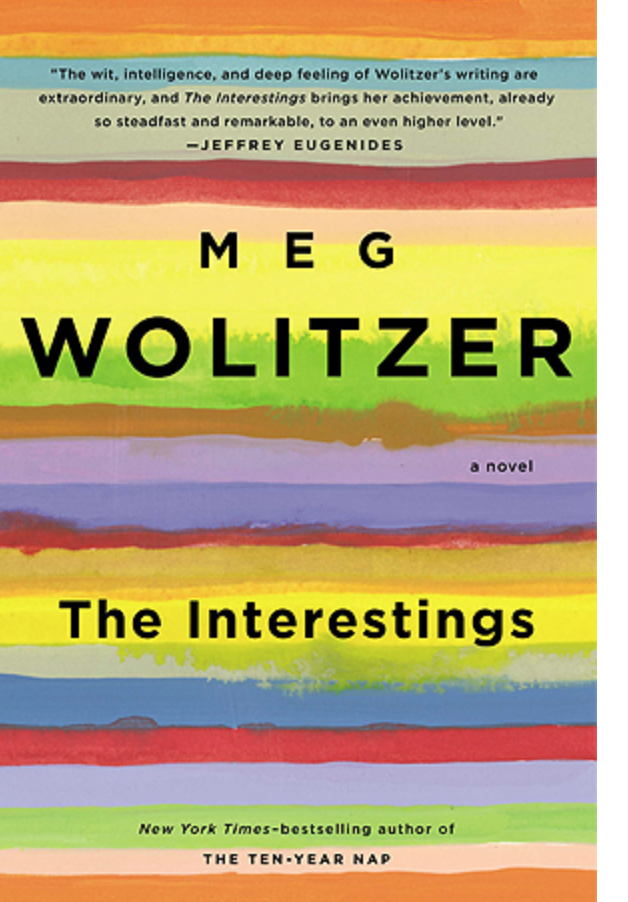 Read and loved by many, The Interestings had been on my to be read list since 2013. And when book clubs in 2016 were still reading it, I bought this copy at last summer's library sale. I have just now slogged through it and do not recommend it, giving it only three stars.
The bottom line is it is not really that interesting. And maybe that is the point, but it sure took a lot of pages to make it. Some of these characters were chock full of experiences that might have been interesting, but somehow were not. Jonah, for example, was a child of a famous folk singer, and was a gifted musician himself, but had something unfortunate happen to when he was twelve. He ended up going to MIT and becoming a robotics engineer, who after college joined the Moonies. Later, he comes out as gay, and has a serious relationship with a man that has AIDS. Somehow all this extreme stuff was written in a way that it still wasn't interesting.
The writer is talented enough that maybe that is the point? What is an interesting life, or maybe every life is interesting? Jules' husband Dennis, despite being a depressive, is depicted as the least "interesting," but he was the most real, and the only one not totally (and excruciatingly) self absorbed. His comparative normalcy comes off in his favor in this book. Unlike the "interestings" he is not filthy rich, or a rape victim that was not believed, or a man with a warrant for his arrest that ran from the law and lived in hiding, or a person that was given LSD without their consent, or completely and obsessively green with envy. He is merely steady and good, and better off that way; you like him for it.
This book has no plot and rambles on; it is just decades of life as these people know it. And it could have used some better editing. If one more of their conversations said, "I get that. I really do. But…" I was ready to scream. I get that friends reuse each other's phrases but I for one don't want to read the same dialogue repetitively.
I should have noticed that the book's cover quotes Jeff Eugenides and that the back cover compares this book to The Marriage Plot, which I also gave a bad review on this blog. I need to be more alert to these subtleties.
Anyway, I'd love to have read something I could enthuse about, but this book was such an investment of time to read, I decided to warn you off from reading it –especially since a lot of people might be encouraging you to as they were me.  So stay clear of this time sink unless you really need to remember that you are much more interesting than these people.