Felted Lightning Bag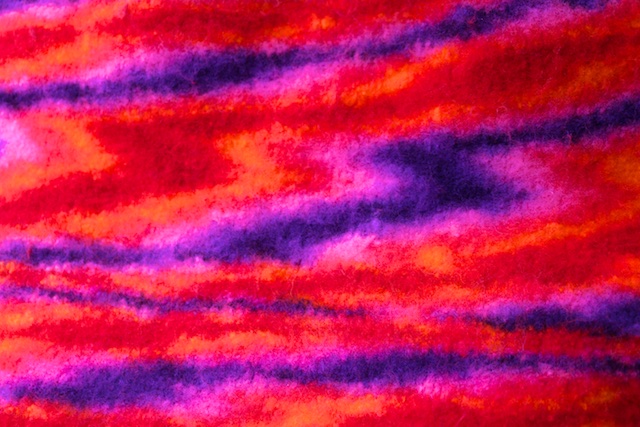 I've knitted felted bags before (see here and here) but this is the brightest and wildest one. I knit it out of shockingly vibrant hand-dyed wool, all in one piece. 
You have to knit a felted bag much larger than you want it, as you can see in the first photo below, in order to shrink it tight and strong to the size you desire. I intentionally made longer handles this time, to have it become more of a slouchy shoulder bag. And since James is holding the bag in the 'before" photo, I got him to model the "after" shot too, so you can have a size comparison, and see how much it shrank.
This bag is big enough and deep enough to fit all kinds of things without being too large or heavy. It will easily carry my camera, my water bottle, my snack, and my small purse that has my wallet, my phone, and my sunglasses. Today is its first day pressed into service. You'll be able to see me coming!
I have one more felted bag to complete (lime green and turquoise) and then I'm going to move on to knitting other kinds of things.
Meanwhile, I want to give a shout out to Gloria in my knitting group who helped me with the three needle bind-off. Without you, this would have never been finished. Thank you!