How We Economize and How We Don't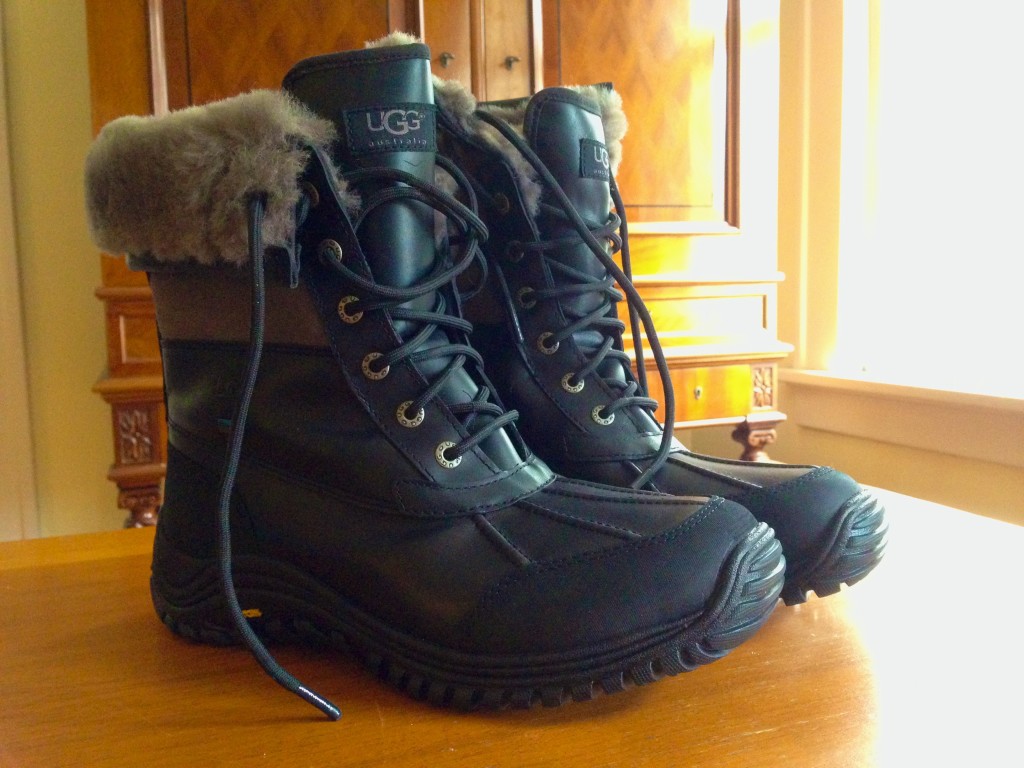 Everyone makes choices about how to spend their money based on their priorities and values. Here is some of how we vote with our money:
Ways We Economize:
We don't use a credit card and put everything on a debit card.
We compost or recycle almost everything. Our town does not offer free trash pick up and some people here pay for an expensive trash pick-up service. We take it directly to the dump, but because there is so little of it, our trash bill is about $5.00 a month. (Also, we've gotten some great free stuff at the dump, like the beautiful working brass floor lamp gracing our youngest daughter's dorm room.)
We do not have cable. Three channels come with our internet connection. We watch very little television anyway, mostly only Masterpiece Theater and some national political moments. We do not subscribe to Netflix or Hulu either. We got a free Amazon Prime account from our utility company so can see some streaming there, but mostly we check out DVD's from the library, use the wad of free movie coupons we got from credit card points when we canceled them, and of course there is the local $2 movie place at Newtown Town Hall.
We use the library for books and audio books. I'm in love with the new book sections, which is how I keep up with current novels and non-fiction. Hoopla and Overdrive are good, free audio book streaming options through the library, since I've heard most of what I want to that is available as yet on CD. I have no iPad, tablet, or ereader, nor do I intend to get one. I get recipes from the internet or cookbooks from the library's new bookshelf. I frequent multiple libraries in the area, as they all have different collections (that I can return to my home town library), and it feels like Christmas every time I visit one. I love it.
Our house is solar powered, so we just pay to be hooked up to the grid (under $20.00 a month).
I drive a car with great gas milage (50 mpg on the highway). We don't buy new cars which lose a bunch of their value the minute you drive them off the lot. Our current car is a 2012 that we bought in 2013.
We don't commute, nor do we have offices outside the home. Our home offices are modest but functional, and if necessary, we meet clients elsewhere.
We no longer have a home phone or office phones, and use only our cell phones.
We wear mostly consignment store clothing which in this wealthy area is inexpensive but pretty upscale. This keeps my daughters in Ralph Lauren winter coats ($20), Patagonia fleeces ($10), J. Crew corduroy pants ($5), cashmere sweaters ($20), and even Coach leather backpacks ($20). Men's Brooks Brothers shirts run around $6. And make no mistake, we are talking pristine condition, sometimes even with the tags still on. We consider it another lovely way to recycle and the occasional hunt is social and fun.
My husband cuts my hair and I do my own nails (or not). I know some people who spend a colossal amount on this and we've sidestepped it completely. Although my "look" is not trendy, I'm comfortable with it.
We have no cleaning lady. We work on better habits all the time and every once in a while we blitz the place.
We exercise outside instead of at the gym. I prefer the fresh air and the views anyway.
We don't really get to do any exotic travel, which I definitely would if I could afford it, but we get a lot of mileage out of our small travel budget, economizing all the way, as blog readers saw last summer when I spent two months in a tent to see ten national parks out west.
We've always only done Christmas stockings for our kids, and never Santa. Admittedly, our children have had some amazing stockings, but this still has kept a lid on the gift expense, with a little more focus on the reason for the season. Additionally, for extended family we give handmade gifts each year, which– while not often on anyone's wish list and I hope they don't privately groan about it– feels more meaningful than exchanging gift cards.
Increasingly, we grow our own food (see a pile of peppers below). We freeze both leftovers and food purchased in bulk (at Costco or at the farmer's market).  We buy hardly any processed food, which is more expensive, wastes packaging, and is not as good. We eat out only a few times each month, eating at home the rest of the time. (My husband fondly claims that my food is better anyway.)
We really don't buy much. We stay out of shops and don't watch or listen to ads, which keeps our wish list minimized. We try to only buy what we need, and our needs are very simple and straight forward. We avoid transient fads and fashion, the latest electronic gadget or gizmo, and all sorts of things with built in obsolescence. Our desires are strong but more on the order of world peace, health, safety, creative outlets, inspiration, sustainability, being of service, making a difference, and warmth of community, etc, that can't be bought anyway.
Ways We Don't (What We Don't Scrimp on):
We encouraged our children not to shop for colleges based on price. After all, some of the most expensive colleges also have the most generous financial aid. We told them to find the right fit, and somehow the way would open up to make it possible. All three have gone to excellent schools and do not have as much debt as you might imagine. Similarly, when there is a great learning opportunity, whether it is a cave tour or an art workshop, if it is a right idea to participate, we will probably find a way to make it work.
My mother was a firm believer in taking great care of your feet and your teeth, so my family has continued in this tradition. We get top notch dental care with regular cleanings, and all three kids had pricy orthodontia, sporting lovely smiles to prove it. We care for our feet with comfortable and excellent shoes. (In the photo above check out my new Ugg snow boots that I splurged on last weekend. Even though it has been in the 50's and 70's now in the middle of December, I remember all too well the deep snow from last year… so now I'm prepared should there ever be any again!) Buying top of the line means they will last a long time. For example, the boots these are replacing I used for 20 years.
I spend a chunk of change every year on art materials, and don't bother with anything that is not archival. Like shoes, good art materials are more money but go further with more satisfaction than those of lesser quality. They are a necessary "must have" for me, like food and books.
Yes, we buy excellent culinary ingredients, as organic and unprocessed as possible. This gets expensive, even though we grow our own and buy in bulk as discussed above. But we never compromise on quality. We buy the best sprouted spelt flour, high quality saffron which is so different from cheaper versions, beautiful mail-order organic loose leaf peppermint tea, and we find that top-notch gourmet toffees are really the only ones worth eating. (We are not food snobs exactly, but lets just say we have very good taste!) Food is the next biggest expense in our home after college and the mortgage. The quantity of gorgeous veggies, fruit, nuts, and fresh fish we go through is stunning.
We get all the Christian Science periodicals, even though it would be easy to read the past date ones that are free at church instead. We feel a lot of gratitude for these publications, and their mission we feel good about supporting.
When I buy books, I buy them liberally at library sales, recycling once again (see photo below). But when buying new books I buy them from an independent bookseller instead of Amazon, even though it might be more expensive, because I believe in supporting independent booksellers and keeping them in business.
We use large capacity (Apple) computers and phones as another baseline necessity. They deal with the hundreds of thousands of digital images I have stored and organized, which I took with my terrific camera (a Canon EOS 70D) that is a real privilege to own and use. They also allow us to be self employed as well as to blog, and the freedom to be mobile while we do it.
I pay for the upgrade for the app Evernote, which I find very useful in keeping all my bits organized and searchable. I also pay the $5/month for ad-free Pandora, because I love the personalized stations I have cultivated and I don't want any interruptions in that.  Continuing the ad-free theme, I pay all the expenses for my blog without defraying them with ads cluttering up the site.
And flowers. Our garden is full of them, with new additions every year. I love having flowers around all year long, even inside. We have orchids reblooming now (see below) and amaryllis coming on to be ready when poinsettia season is over. This doesn't cost us much at all because my husband is a genius with it, but it does make me feel rich and spoiled.
We work to express an abundance of worthy qualities, lavishing our life with joy, compassion, love, generosity, and expectancy of good. We try to feed our cravings for vision, meaning, purpose, and fulfillment. And we are abounding with infinite good that has nothing to do with what money can buy.