Movie Review: Brooklyn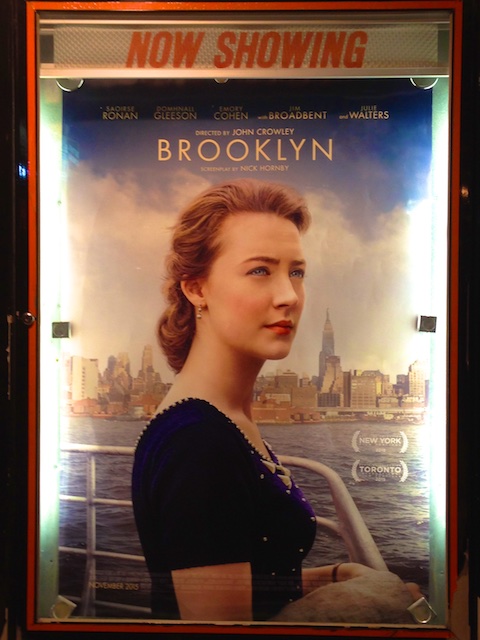 I liked this nice movie and give it five stars even though it does its magic imperceptibly instead of with a big brass band. It is about an Irish girl immigrating to the United States and I was content to sit back and watch her make her way in the world. It was fascinating to observe this actresses' face – without dialogue – and know what was wrestling in her thoughts as she had hard choices to make. 
It is a movie of contrasts, and I enjoyed watching them escalate. There were the clear differences between America and Ireland shown in the cities, the beaches, and the people's manner of expressing emotion. Then there were the differences between two potential men and two life options: a warm one where she would be making it herself, but full of both possibilities and unknowns, and another where she could hold a place given her and accept what was handed her, pleasant enough, but cooly restrained. Both men were wonderful in their own ways but notice the two different dinner dates and who did the talking in each one. Lastly, there was the obvious dichotomy of the two different boat scenes and who she was each time.
This isn't just a girl–meets–boy chick flick, but a well done period film set in the 50's, with depth, dimension, subtle tension, and sweet resolution. My husband enjoyed it too and we found ourselves dissecting the motives of the different characters' actions all the way home.
How do you decide who you are and what your life's path is going to be? And what is "home," anyway?