Be Positive and Don't Bear False Witness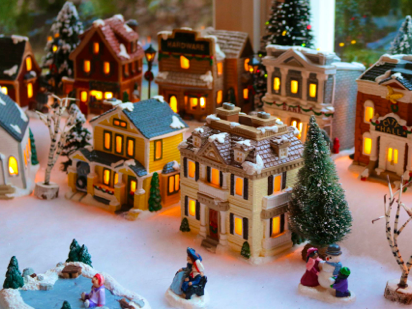 A month ago a blog reader and I agreed to take one quality of Spirit each month and focus on seeing it, experiencing it, expressing it, noticing it, demonstrating it, appreciating it, and spiritually demanding it of ourselves and all creation. We planned to check up on each other a bit in hope of a little increased accountability. My plan, in addition, was to report back mid-month here on my blog the insights and progress that was made.
Since there are so many qualities and attributes of God, where does one start? Maybe it was because a month ago I was impatient about some things that were not happening when I thought they should, and because I was feeling frustrated by other people's actions and inaction (through no fault of my own) that I was aware that I wanted to be careful not to slip into being negative. I knew that didn't help anything and I was pretty clear it was never Spirit's standpoint. So given where I was, the quality we decided to start off with, obscurely enough, was that of being positive.
I'm sure Spirit is positive and not negative. After all, no one's God is a frustrated, helpless complainer! So I spent this last month attempting to be positive like God is. I don't think it taxes Spirit to be positive, so it must be as natural for His/Her creation to be that way as well, and that obviously must include me. It's not like I'm so very negative, and I'm basically not critical or judgmental at all, but there was still progress to be made on not feeling helpless, maligned, taken advantage of, ignored, misunderstood or inconvenienced.
To be positive, I had to set aside my human opinions about how things should go. I had to trust God's plan for timing and outcome, instead of thinking that I in my own limited human wisdom, should have an influence. I had to become more flexible. I had to be alert to every unGodlike thought about myself or others, and be willing to relinquish them as ultimately untrue. But as the month unfolded, with me more assiduously noticing the slippery slopes, and then choosing to adamantly shift my perspective routinely Godward, I realized that for me, the challenge of being positive equated with working on one of the Ten Commandments; I was basically endeavoring "Not to Bear False Witness."
If a person looked sick, or dishonest, or late, or lacking, or desperate, or fearful, or clinging, or disrespectful, or any other negative thing, I was both bearing false witness against them, as well as not gaining the blessings of positively amplifying whatever good was present and true. This switch took some discipline to initiate as well as maintain– and still does! – but I found it to bring fairly quick results.
God, Spirit, sees that person as healthy, honest, in the right place, with everything they need, accompanied consistently by ever-present Love, fulfilled and in their right mind right now and always. So I needed to see them that way, as I would want them to see me in that way as well. This is a process of turning, turning, relentlessly turning, but the fruits of this awareness, and the joy and beauty to be found in this habitual focus in a more positive direction, cannot be overstated.
What is interesting is that a month later, I am no longer feeling impatient nor frustrated. Some external things have changed, and some have stayed the same, but my interface with them is different, so the whole experience in those various relationships has shifted, and in many cases, issues have been healed and completely resolved.
So I recommend this project in general, and this exercise in particular. It seems especially pertinent in this holiday season full of people to perceive, love, and uphold correctly. Give it a try. And next month, we'll see what working on a new quality of God will bring to bear.