Our Garden Produce September 2014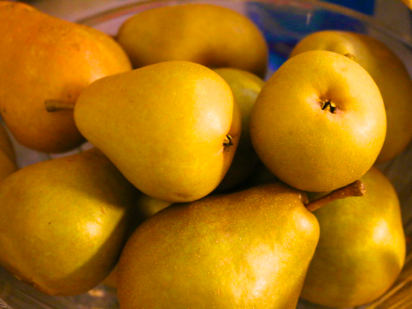 Our first proper produce garden was a smashing success.
We learned a lot, and here is what we would do differently next time:
• Our cucumbers and turnips were way too prolific; we should plant fewer or none at all next time!
• Our first decent crop of pears were out of this world; we should plant another one of those trees!
• Our cantaloupes and kale were delicious, but we should harvest them earlier.
• Our cabbage, peppers, zucchini, eggplant, and butternut squash, were terrific and in the right quantity.
• Our carrots and beets were great but didn't go far in cooking; we should plant more next year.
• Our corn did nothing; maybe it didn't get not enough light or it did not get pollinated? We should skip it next time.
• Our raspberry crop was small but wonderful; we should plant many more bushes of these.
Enjoy last month's garden photos below. This does not capture everything, but gives a hint to the variety and quantity of food we summoned from the earth on our tiny plot of land. Some of these piles of things we had many multiple times over!