Grace Notes #36 (with Photos)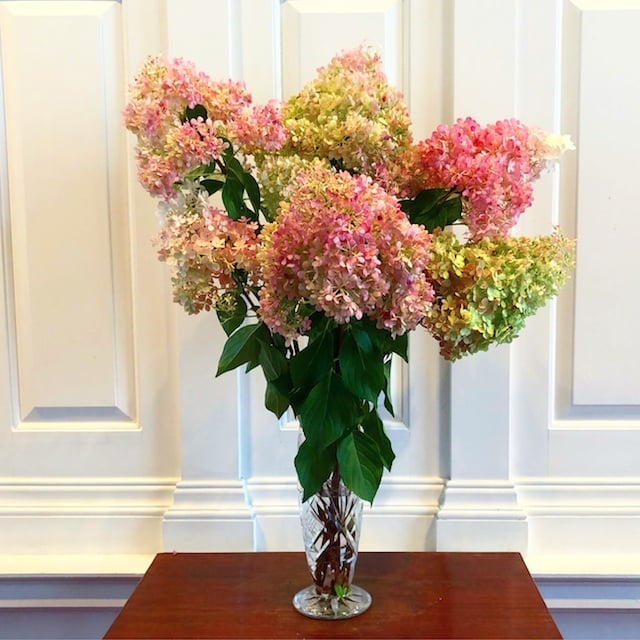 This is a periodic blog feature I call "grace notes." It occasionally captures my jottings of incidental gratitude. My hope is that this practice will make me (and you?) more aware of the constant flow of amazing good we are perpetually steeped in, which we are surrounded by all the time. It is here only asking to be noticed and amplified.
So now I am furthering my ongoing goal of appreciating such a continuous, overflowing abundance of random good. I've taken photographs of some of them with my iPhone, which you can see in this post.
So let's start this gratitude list with:
That our big project of the last year and a half is launched: www.ContemporarySpiritualArt.com
That I got away to Maine twice in August. First, for ten days to a wonderfully relaxing, beautiful, and inspired, remote back woods adventure with our younger daughter in Baxter State Park. Secondly, that I got to be an Artist-in-Residence at Creative Arts Camp on Long Lake, where I sang and painted lakeside; I even sold a painting there. I got to visit art friends in Portland too.
That we got the west and front sides of our house repainted, long over due, and now it is brilliantly gleaming.
That I'm looking forward to our niece's wedding this month, and also that I'll finally see our older daughter there, after almost two years, since she lives in California and the pandemic interrupted our usual visits.
That I'm preparing for another large one woman art show that opens Sunday, November 7, between 2-4. (Save the date!! I'd love to see you there!) That we've ordered the frames, and are totally in gear on this, with tons of new material painted during our time of sequestering.
That I also have a small show in a winery going up in December after my big one woman show.
That I applied to four national and international shows recently, and got in three.
That I just delivered a painting to a museum last weekend.
That I just painted a commission for financial offices, with further possible opportunities related to that project.
That I've had some huge healings in my spiritual practice recently.
That we're considering a family trip to the mountains for next year.
That I've become a LLC for our new website (see first item above) and now have a business bank account and a tax id number. Also that I have a sweet husband that figured all that out for me.
That our yard is again glorious with blooms and burgeoning produce.
That we talk frequently with both daughters, and that they are both doing well.
That we have wonderful friends and family, some of whom are shown below. And that terrific new babies and grand babies have been added to the mix!
That my husband does the dishes and the laundry and the yard, which benefits me so much.
That Christian Scientists are shaking the dust off from business as usual, and refreshening their entrenched approach, while wisely resisting fundamentalism, and refusing obscurity.
That Christian Science has taught me who I am and given me a healthy, constructive, unified, and hopeful world view.
That people ask questions and want to understand.
That people find answers.
That people use positive language instead of criticism and blame.
That the farmer's market is such a nourishing delight.
That my husband and I play cribbage most days right after dinner.
That poets write poems, musicians play music, singers sing songs, authors write books.
That "everything butter" has become a thing, especially the chunky version made by Fix and Fogg.
That my husband's podcast, the Bible Speaks to You is so well received.
That I gave the benediction at our local 9/11 service. (see here)
That so many people liked my interview by The Everything Enthusiast (see here).
For shrimp burgers, deviled eggs, and charcuterie trays made by friends.
That we can even get together with friends again.
For new rockets being built to go to the moon and that one of my Facebook friends is working on it.
For social media in general, and for all the good and wonderful things people are doing, which I get to applaud them for.
For courage in myself and others.
For my two sisters and the fact we are more in touch than ever.
For my local state park where I walk most days.
For my four book groups, whose attendees I love.
For an Alaskan King Salmon dinner out as a colleague's guest.
For every excellent book I read.
For our local branch church and that I love them all as well.
For our picnic table, our side and front porch, and my little red Honda Civic Sport.
For new shoes with good arches in them.
For challenging myself to drink more water.
For a gorgeous art store with beautiful papers.
For good will everywhere.
For the quarry swimming hole and the amazing sandcastles there.
For mojito greek yogurt (which features lime together with mint).
For all the trees that are starting to turn colors.
For the diligence and readiness of the fire department.
For people who buy my cell phone cases (see here for iphone or here for galaxy).
For great artists that write marvelous memoirs.
For taking over the dining room table for an art project.
For the good discussions with my husband that we've had reading The Big Leap together.
For the fact that we are challenging ourselves beyond our zone of competence.
For realizing God has always provided what we need.
For our church's new hymnal.
For glasses cleaner, for rubber gloves to paint with, for dental floss, for solar panels, for the cycle of seasons, for a perfect fudgy brownie, for free tickets to the symphony, for strength, for reflections in water, for finding interesting fungi, for honey mustard that makes a grilled cheese unbelievably fabulous, for homegrown dahlias, for clean kitchen floors, for neighbors coming over for dinner, for hydrangeas as church flowers, for plums, for alpaca yarn, for reading library sale books, for grass fed butter, for energy that does not wane, for hot baths, for deep, meaningful conversations, for zippers and velcro, for boiled wool, for health, and joy, and respect, and compassion.
For taking care of yourself and not just everyone else.
For whistling and jump ropes.
For kindness and generosity.
For a regular, good night's sleep.
For freedom.
For flexibility.
For integrity.
For innocence.
For congruence.
For backlit, glowing ears.
For each and every one of you blog readers. For every time you read, or share, or comment on this blog. For it bringing us together to amplify infinite good. For you being you! For you reading this far…
Add some of your own grace notes in the comments below.