Homeschool Friend Builds a Jet Engine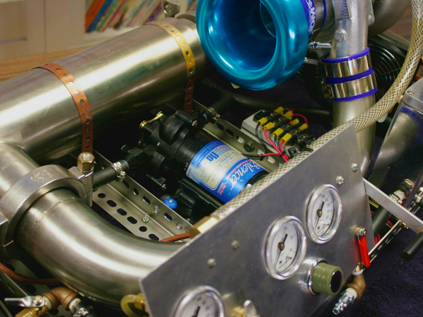 We have homeschooled alongside Christopher and his family for well over a decade. Carpooling a lot with him recently we've been hearing about the jet engine he has been building.  Yesterday at our Homeschooling Science Fair we finally got to see it!   
He did an awesome job on it, and I couldn't be more proud of him for his initiative and follow through on pursuing this.  The jet engine is of his own design, put together out of parts either obtained off of ebay or that he fabricated himself.  We saw videos of it running; it heats up over 800 degrees and is quite loud, so he did not run it inside during the event.
Christopher is already thinking of new models of jet engines he wants to make.  Check out his website and join me in congratulating him on a job well done!