Boston's Flour Bakery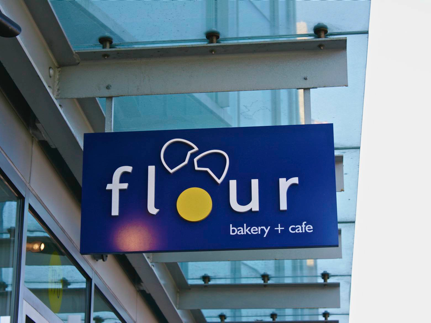 While my high school kids were in all-day classes at MIT last weekend in Boston, a friend and I visited the MIT museum.  I had heard raves about the Flour Bakery (and it's cookbook) from friends, and there it was across the street in one of it's three locations. I was so glad for a chance to get to go and try it out.  Joanne Chang is the chef, starting the place after getting a degree in applied math and economics at Harvard. 
It was as good as it's fans say.  I had the curried tuna sandwich with apples, carrots, raisins and sprouts on homemade multigrain.  I got sticky buns and cookies for later when I picked the kids up, as well as bread, granola, and the cookbook to take home.  What a delicious spree.
The bakery was so crowded that one wonders if this will remain simply a Boston institution, or expand to compete nationally with the likes of Panera Bread.  Well, at least the owner has the math skills to figure out weather that's viable or not.  My vote: I'd love one closer, but am glad it exists at all!  Meanwhile I have the cookbook and look forward to trying out some of her recipes…