Creative Arts Camp 2011: My Painting Class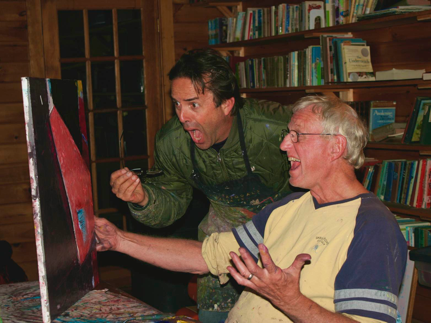 As mentioned before, my painting teacher this year was Brooks Anderson. (The first photo below is of him.) He did a good job nurturing each of our "voices" and encouraging us "to look under our hood." We had a lot of fun in this class and worked intensely too.
Many times I laughed so hard I cried. The creative energy in the room was wonderful. One of my classmates said that this was the most fun that he had ever had in his life. True, it would be hard to improve upon painting in a beautiful place with great people!