Photos of Adventure Unlimited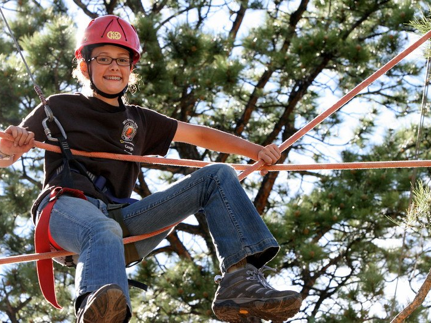 Our youngest daughter just got home from Adventure Unlimited Camp which was part of her National Leadership Council class of 2015 required leadership training. Their group is based on trust, love, respect, harmony and inclusiveness.
They tried to push these kids past any limits with a variety of strenuous activities. They hiked to the summit of Yale Mountain (14,157 feet; view first photo below), competed for best times on a challenging high ropes course, went on a three day backpacking trip to the Lost Wonder Hut, built picnic tables as a service project, went mountain biking and white water rafting (of course my daughter picked the front and took the brunt of the water) as well as had some quite time to reflect… She had a great two weeks in Colorado!!
Please note: A big thank you to Ted Gast and Joy Anderson for the photos!