New Poem by me: My Dad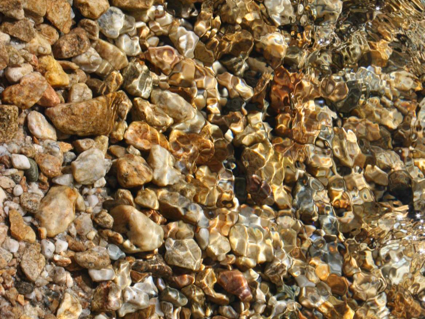 My Dad
He met my mom
(his deeply cherished wife of 63 years)
in high school Latin class;
they were on the debate team together
and he took her to the ten cent movies on the bus.
At 18 he was drafted to give x-rays in the Atlantic
so they regularly and loyally wrote letters
until he returned
to college on the GI Bill;
then she worked as an art teacher
to put him through medical school.
Since he was 14 he knew he wanted
to be a dedicated doctor of the right sort
doing research to help mankind.
He chose to work on arthritis
because he thought cancer was too big
to conquer in a single lifetime.
His Friday Clinic for several decades was
the top destination nationally in his field,
beating the famous Mayo Clinic on this topic, hands down.
He actually cared about his patients
so he and his faithful staff worked tirelessly with
synovial fluid
NIH grants
big bubbling columns
and freezers full of living stuff
(an automatic crisis when the power went off)
and triumph of triumphs
he discovered CTAP-3: his life work.
He went on teaching tours
in Scandinavia, Australia, and elsewhere
a celebrity jet-setter, 1970's style,
totally a public servant, never in private practice…
Anyone working on rheumatism now
stands on the bedrock
of this man's deliberately lucid findings.
He wore ultra-suede jackets
with a vast collection of beautiful ties
sporting a meticulous crew cut with a combed part on the side
(visiting the neighborhood barber for Saturday morning conversation)
and wore the same style of horned rimmed glassed as he ever did.
"Westward ho!" (he'd cheer with an abrupt pat on the knee)
as we left to go on prolonged camping trips out west.
He was a rockhound
loving to search for agates
or to cut open and polish intricate Petoskey stones.
His enemies were those pesky bullying squirrels;
he'd defend the poor, innocent birds with a slingshot,
and then linger over the evening paper
intentionally isolated in the sanctuary
of the "little house" it created
when propped in front of his nose,
a gourmet beer at his side.
He knew only two songs:
Home, Home on the Range, and
Take Me Out to the Ball Park
(As a child he coveted a pitching position in the Major Leagues…)
He was a Tiger baseball fan, born and bred, listening by radio
in his basement woodworking shop while he tinkered,
and an avid Michigan (Go Blue) enthusiast in everything
(I could go to college anywhere as long as I went there.)
He had football and basketball seats
so good you could
smell the sweat.
The same man who loved Rachmaninoff and filet mignon
impishly made evening raids for ice cream and popcorn,
and was the first groupie in line for any James Bond flick.
Not religious in the traditional sense
(perceiving pantheism impossible)
he worshiped:
educational excellence,
meaningful contributions
and ethical behavior.
He taught us to be disciples of those things too, and we all still are.
He preached to me:
"You can't control anything, unless you control yourself."
(And I'm still working toward that; watch out if I ever get it down!)
He wanted a son to carry on his name
but only got three daughters of which I was the last;
he said there was nothing we couldn't do
(even though that wasn't true)
and spent much of his family time with a book open in his hand.
He was the only man in our lair of six women
(which included my mom's sister and his own mother)
but being the cocky rooster and the cat's meow suited him.
He brought home the bacon
(which we routinely relished with peanut butter on toast)
and he left everything else to the rest of us.
Devoted to his marriage and his career as paramount
he should have won the Nobel Prize
but he wouldn't stoop to play the politics
and no one did it for him.
My mom was his unflagging support
saying, "Behind every great man, there's a woman;"
and all those years she ironed his image
only to have him say late in life
that what she did in rearing us
was more important than anything he ever accomplished.
Even though
he vehemently disowned me once
advocating "tough love" in favor of
my mother's softhearted constancy
(oh no, I made a perfectly reasonable choice
different than he would have made – such audacity)
he was gracious enough to tell me years later
that he was proud of me and honored me
for "pulling myself up from my bootstraps"
all on my own.
Incredulously, eventually,
he claimed that we
– his offspring –
were the best thing he ever did.
So anyway,
here's to you Dad,
and your remarkable life
which was full in every respect.
I'm grateful to have shared it with you.
May my benevolent and real God
bless you and keep you
onward and upward and always
and may you forever know
that I do love you.
Polly Castor
Father's Day 2011
(a week after his passing)
6/19/11