Apple Picking Changes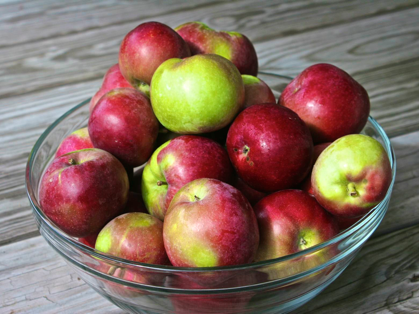 One of the things that sold us on buying our house here in Connecticut was this local orchard we visited while we were house hunting. I was very pregnant with our daughter who is now off as a freshman in college, and what we saw that we liked so much at this orchard was in one word, community. It was a wholesome family scene that depicted a life we would desire for our expected family, and we were very attracted to it as we watched the cheer and enthusiasm and uncommon normalcy that surrounded us there.
We bought our house, and each year as our family grew, picking apples was like a pilgrimage for us. Two of my favorite photographs framed in my living room were taken there: one is of my now 10th grade pony tailed 6'2" computer geek of a son as little boy with a buzz cut enjoying with relish the out of doors. The other is of my dad who is no longer able to visit us here, leaning back, relaxed and cognizant, pleased and amused. Whether we went with house guests, or by ourselves as a family unit, we always had a good time and all five of us were present.
Well, we're not all together nor the same anymore, and this year I went by myself. I wasn't even feeling bittersweet about it, only full of gratitude that we came here to this town and got to live and experience what we saw and hoped for among those apple trees all those years ago. It has been a healthy place for us. Things aren't the same but that's okay. And I know my daughter is counting on some of their great cider when she comes home at Thanksgiving!
And now, with this blog, my sense of family is oddly expanding in a new way. So I invite you to come virtual apple picking with me in the photos below. What kind do you like best?