Landscape Painting Now (Book Review with Painting Photos)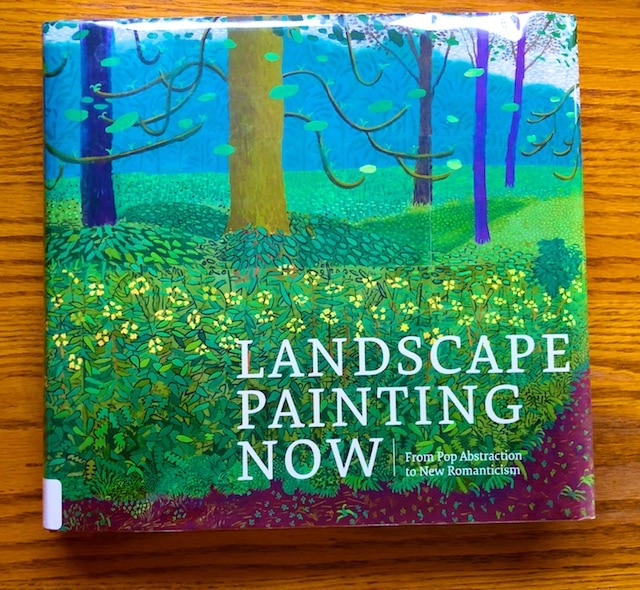 Landscape Painting Now is a beautiful coffee table book of contemporary landscape painters. I loved some of the work in this book, and my favorites are shown below. The first painting shown is by Jonas Wood, and he was me biggest take away from this book. His work is fabulous; I'll probably get a post about him together as a featured artist on here on the blog.
While I liked a lot of the work in this book, about half of it I'd rather trade off for artist friends of mine whose work I prefer. You see a lot of that work on my monthly bits and clips posts. This is why I give the book only 4 stars.
However, it was good to see a book on modern landscape painting that takes the genre seriously by serious artists, and as a still relevant topic for living professional painters. I'm grateful for that. Most books suggest that the landscape has been relegated and reserved only for hobbyists.
I checked this book out of my library (who during COVID is doing curb-side pick-up), but it would be a great choice as a gift for any landscape painter of your acquaintance.