A Woman of No Importance (Book Review)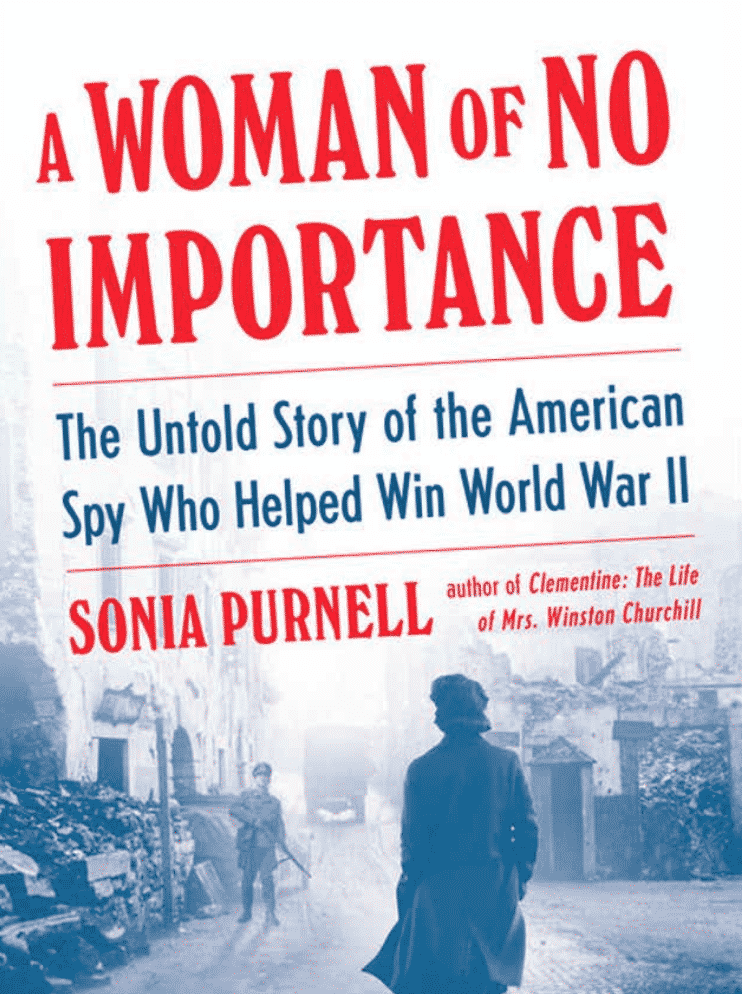 I bet you haven't heard of her: Virginia Hall. She was the most wanted spy by the German forces during World War II. American born, and working for the English in France, she established, trained, supplied, and marshaled much of the French Resistance. Intelligence supplied by her was critical for turning the tide of the war and for liberating France.
She was formidably indomitable, talented, uncomplaining, and warmly caring of all who came to her for help. She only made one mistake during her undercover work, and was hugely victorious many times. Her bravery and fortitude in surmounting obstacles, and surviving six years in duties where the life expectancy was three weeks, is extraordinary. And the fact that she did all this with only one leg, puts her resilience and hutzpah beyond the pale.
This true story is written in a journalistic style, and is not a first person narrative; you will hear more of what happened than how she did it. Spies do not talk about their derring-do, and don't keep diaries in a war zone. Additionally, the author reveals the way deserving women are erased from history, by men who were intimidated by them. While held back in one way at every turn because she was a woman, her passion to make a meaningful difference cut through all impositions during a time of greatest international need. The exhaustive research done by this competent author is impressively thorough, including getting clearance to read classified documents to bring us the outline of Virginia's remarkable achievements.
I've read a lot of WWII books over the years, and this one fills in some holes that make the whole sweep of it much clearer to me now. May we all be as courageous in stepping up to the challenges of our own times.
I will long remember this Woman of No Importance as the leading influence on modern practices of espionage. If you are interested in real life spies, WWII, or in true stories of incredibly strong, capable women, this book is for you. I give it five stars.