Book Review: Circling the Sun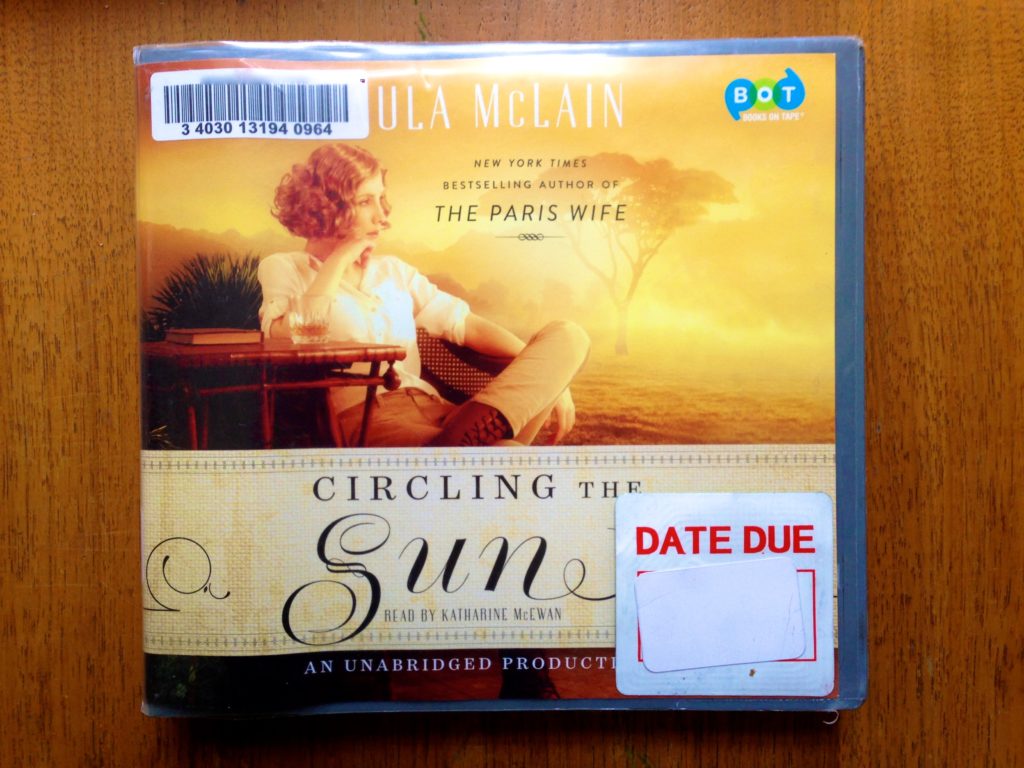 This book is written about the real and  indomitable Beryl Markham, the first woman who flew across the Atlantic. She grew up in colonial Africa, running wild on her father's horse farm, abandoned by her mother, and friends with the colorful Kipsigis tribe. She has encounters with lions, and hyena, and elephants. She becomes the first woman with a professional horse trainer's license, and wins lots of horse races before learning how to fly.
If you like the movie Out of Africa, you might like this book too. Beryl is a side character in that movie and is involved with both of the main characters in an unfortunate love triangle.  Beryl wrote her own acclaimed autobiography called West with the Night that is supposed to be absolutely excellent, and apparently more than rivals Isak Dinesen's book on which Out of Africa was made.
It is her series of unfortunate relationships in this book that were the low point of it for me, and several times I felt judgmental of her choices. But she did have pluck, and was a survivor at heart. I applauded her resistance to conform, her obvious competence, and her heart for the natives among imperialistic whites. It couldn't have been easy or straight-forward how to be that person in Kenya in the 1920's. My favorite part was the stories of her upbringing at the beginning of the book, when she was so full of ability and promise and freedom, before the world's limited perspectives clamped down on her.
I feel a little odd that this book was to count on my Reading Challenge for this year as "a book set in Africa", since it features the indigenous people there so little. Still, I enjoyed it, and give it 4 stars. I "read" the audio book version and the voice-over artist was wonderful; her voice, spoken in the first person, added much to the story.