The Woman in Red (Book Review)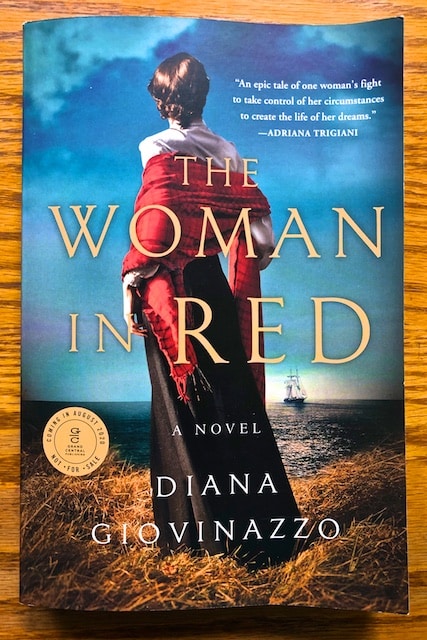 This is a new book of historical fiction about a woman with a surfeit of gumption and hutzpah. She was married Guiseppe Garibaldi, who was the general that famously unified Italy. Before that, he was exiled to South America for fourteen years, where he first fought for the Brazilian republic, and later led the Italian force called the Redshirts that helped win Uruguay's independence from Argentina.
He met his wife Anita in Brazil, and she was at his side on battlefield after battlefield. They shared a passionate, unshakable love that was born out of respect for each other's strength and destiny. Each had a need to make a difference. Eventually they returned to Garibaldi's beloved Italy to unify it against the Austrians, Rome, and the French. It was a pleasure to read of a healthy marriage, where each is completely devoted to the other, all while changing the course of history together. They both valued freedom, independence, purpose, and loyalty, and spurred that on in each other.
Anita was a very liberated woman for the mid 1800's, speaking at rallies to recruit militia, riding to and from battle with the soldiers, shooting during siege on board a naval ship. Her advice and practical contributions were valuable, and her bravery, infamous. She apparently is a revered figure in both South America and Italy, but I had never heard of her. I loved watching her determination and steadfastness, as well as her refusal to let being a woman limit her.
I got an "advanced reader's copy" and read this before its publication date of August 4, 2020. You can pre-order your copy of The Woman in Red here. I started this book with low expectations, but page after page, my admiration for this remarkable woman grew. If you are interested in historical fiction– particularly set in times and places we don't usually read about– or are drawn to early examples of feminism, you may like this book. I give it four stars. I'm glad I read it.