Knives Out (Movie Review)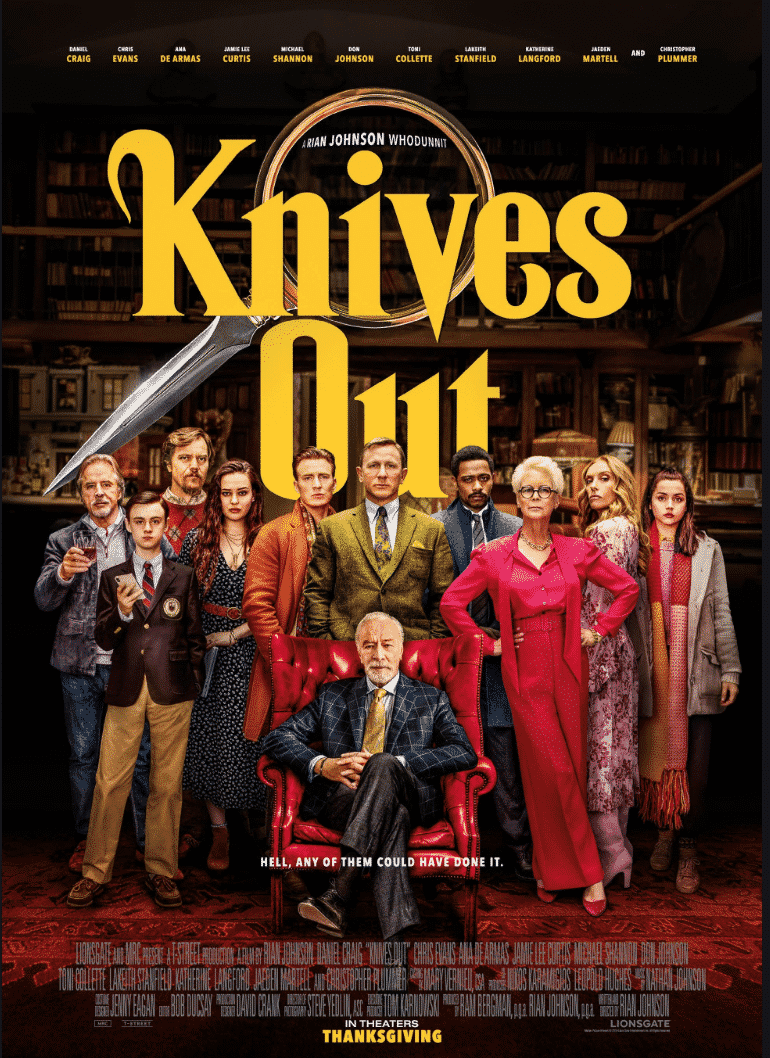 As ironic as it may be, since my work is to look at spiritual (instead of material) evidence, I enjoy a non-gory who-done-it on occasion. Agatha Christie's Poirot is about my speed, but long ago, I've seen all of those. So when our older daughter recommended this movie, after seeing it recently during lockdown, we splurged and rented it for $5 on Amazon.
It did not disappoint. A murder mystery author, who has amassed a great fortune, is found dead on the evening of his 85th birthday, right after a party in his honor, which all the suspects attended. Is it suicide or murder? Almost everyone present has a motive.
The story was told in a series of flashbacks as the investigation proceeds, building layer upon layer, until a very well done denouement. A perceptive and persistent sleuth unravels the case, following its twists with keen aplomb. Additionally, the movie is set in a marvelous Victorian mansion that is amazing to behold.
Old fashioned in genre, while controversially progressive in its class critique, this film celebrates virtue over selfish ambition and vain conceit. I applaud that.
You have to pay attention during this dialogue driven, intelligently written film. I give it 5 stars, but maybe I was just overdue for a good mystery. You too might enjoy this one as a welcome, but unimportant diversion.