Books and Handmade Gifts We Gave/Received for Christmas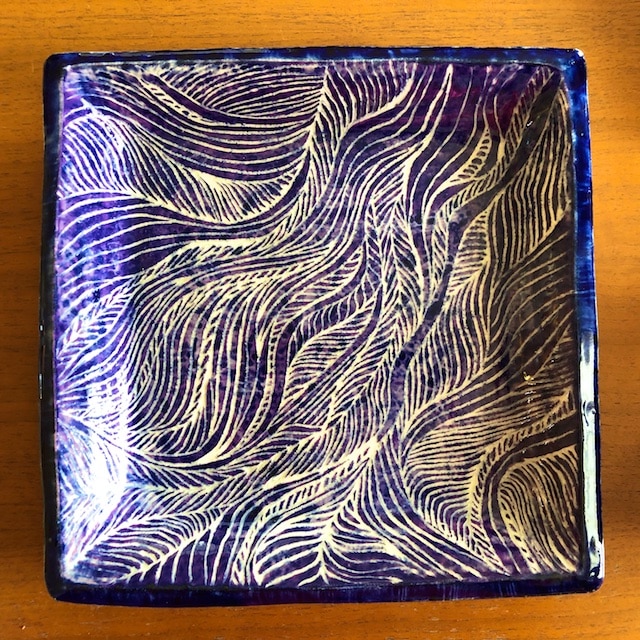 In this post you can see the books and handmade gifts our family gave to and received from one another. Above and first below, you can see the sgraffito pottery plate I made for my husband. He made me the Apricot Nut Christmas Crown I recently posted on this blog, which again was amazing. He also gave me coupons for four audio books.
Below that you can see the books our immediate family received. (The books we gave our extended family were this, and this, and this, and this, and this.) Our older daughter gave our younger daughter the huge French patisserie cookbook, which was a showstopper on Christmas morning, as they poured over it with delight. James is looking to start making sourdough; I'll be reading up on color, and have more new vegetable recipes to try.
And at the bottom of the post you can see what our youngest daughter did for me. Anyone that has spent any time at our house will recognize the footstool to our black chair, which my grandmother needlepointed, but that had become sadly frayed. It had become disreputable and worn out, while remaining loved. Our youngest daughter– who by the way was named after that great grandmother who originally needlepointed it– fixed it for me as shown in the photos. I'm delighted to see it brought back from the brink. This is the kind of gift I think the world needs more of– the kind that reverses entropy!