Where the Crawdads Sing (Book Review)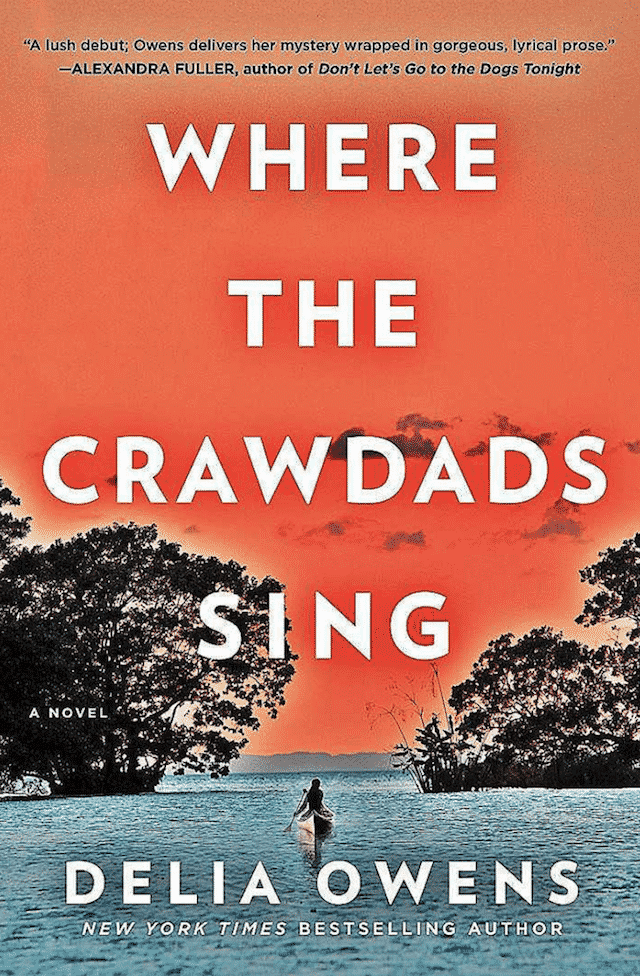 Well, I must have had thirty people recommend this book to me and they were right. It was well written and this mystery is a page-turner right until the end. Usually skeptical of books that get this much hype, I now understand that this book deserves the attention it is getting. I give Where the Crawdads Sing five stars too, just like most people have.
It is about a girl who was abandoned by her family and lives alone in the marshlands of North Carolina. Outsiders call her The Marsh Girl. You see how she managed, and admire her pluck, as well as her devoted appreciation of the beauty around her. It is a coming of age story in well observed natural surroundings, with a murder mystery embedded within it as well. There are love interests, and heartbreak, danger and kindness. All well enough written that you don't feel like you are on the outside looking in.
While it is sad at times, and there is some violence, there is lots of beauty here, with a surprise twist too. I'm always happy to root for an underdog who wins in the end. This is a story of resiliency, determination, strength, and prejudice. I loved all the descriptions of the natural world, with her examining and painting each feather, shell, mushroom and grass. This I understand well as a powerful way to grow up and remain sane.
I listened to this on audio and enjoyed the narrator. There is some southern twang that was easy on audio, that might have initially been a hurdle to read. I also hear that Reece Witherspoon has bought the rights to make this a movie, however unlike some novels, this book does not read like a screenplay, but more like classic fiction. You too might want to give this atmospheric novel a read, if you haven't already.