The Underground Railroad (Book Review)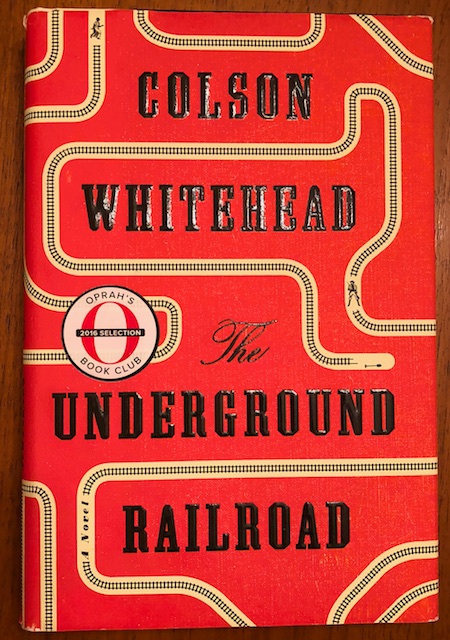 This was a different and interesting take on the underground railroad as a literal, physical thing. The concept was fresh enough, together with excellent writing, to garner it 2017's Pulitzer Prize.
On the one hand it was incredibly well done, although appalling, and on the other, it lacked the unction of feeling that a first person narrative would have offered. Maybe stories like this need to be told with more distance in order for a reader to get through them? In the end, I give the book four stars.
Cora flees slavery and has a circuitous route on the underground railroad, witnessing many facets of the slavery question, complete with fresh atrocities, new friends, and old foes at every turn. One comes away realizing that those who were enslaved are never really free, but that the attempt to try to be free, is the stuff survival is made of.
I started this book like it was essential reading, but now that I have finished it, I'm not sure it really is. The writing is certainly good, and the structure and angle is unconventional, but the upshot is that this was an awful chapter in our country's history that requires ongoing redemption. I guess I was already persuaded of that fact prior to reading this, so I'm not sure much new insight was added.
Did you read this? What did you think?