Victoria and Abdul (Movie Review)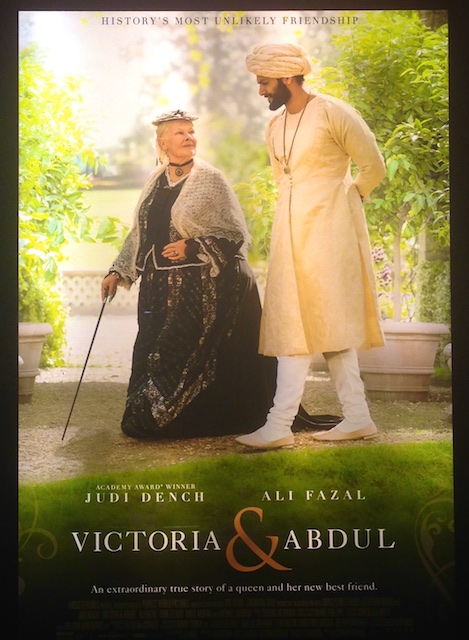 I enjoyed this movie about an elderly Queen Victoria and her new friend Abdul, a Muslim from India that was both common and uncommon. He entered her life and brightened her days when they were dismal and run down with grief and loneliness. It all happened because he disobeyed one rule, he looked the Queen in the eye.
He was warm, and kind, and interesting, when no one else really was. He actually saw her, and responded to her as a person, when others only saw her as a figurehead to be maneuvered or patronized. He was devoted to her and taught her about his country, his language, and his religion, at a time of her life when she was not only sovereign over his far off unseen lands, but when no one else was teaching her anything engaging or new. In short, he revitalized her last years.
But this true chapter in history was not at all universally welcomed in her household. Nonetheless, she defended him against anyone who would gainsay his presence, and valued him firmly, regardless of aggressive objections to the contrary. It was lovely to see her inquisitive mind, modern beyond her time in embracing another religion, race, and culture, and defending them as equals.
Check out this new BBC movie, I give it 4 stars.