A Mockingbird Sings (a poem by Sydney Eddison)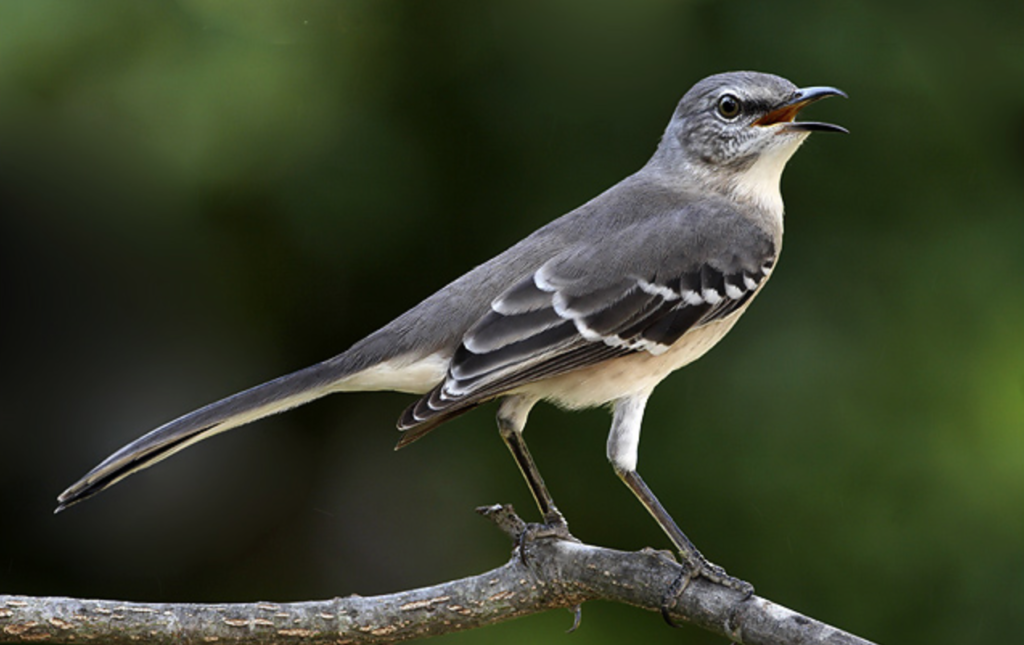 A Mockingbird Sings
My Father protected my mother
so I did not know
how far she had drifted
from the real world
that would soon deal her
a devastating blow– his death.
"Be gentle with your mother,"
he had begged,
but I failed.
I could not manage her
terrible anxiety and confusion,
her wandering away.
"Where is your father?"
she would say
again and again, each repetition
uttered with mounting terror.
At the nursing home, they
said, "We love your mother,
but we can't keep her.
She's upsetting the other patients."
In the end, she lived
the last two years
of her life in the
Fairfield Hills State Hospital.
The beautiful campus and
elegant brick buildings belied
their sorry purpose.
Doors were locked; windows barred.
But beneath the windows
where my mother sat,
a mockingbird sang–
a slender, pale, gray bird,
giving voice to the voiceless.
Years after my mother's death,
the hospital closed; eventually,
the town bought the property.
And today, it is where
I walk the dog
and sometimes hear
a mockingbird singing.
by Sydney Eddison