Annual Meeting 2016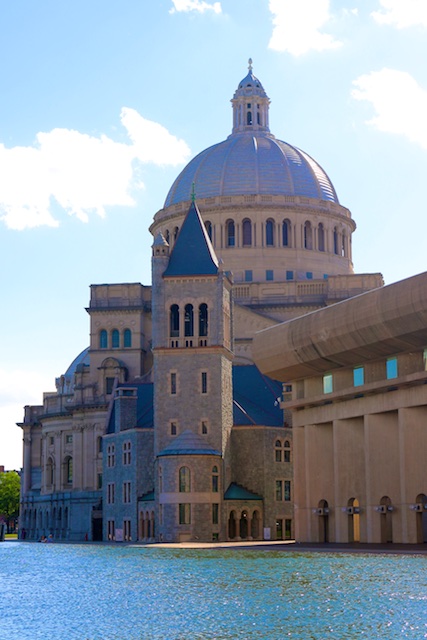 It has been busy lately with graduation, and a pastel workshop, and driving to Pennsylvania to pick up our daughter from her college trip to the Arizona Plateau. Then this morning we got up at 4am to drive her to the airport to fly to Colorado to be a horseback camp counselor (see first photo below) for the summer.
Then we continued on to Boston for our church's Annual Meeting. But since we were early, before the meeting we shared a plate of delicacies at Flour Bakery, followed by walking around the South End neighborhood, where my husband showed me where he lived before I knew him (and I photographed him in front of it below). Then after lunch with friends here from Tucson, we attended the meeting.
Here is some of the inspiration from Annual Meeting:
Church is not about what a bunch of people can do but what the Christ can do.
We come to church because we want something better than limited worldly thinking.
Truth and Love are actual and come to save us from anything that is wrong.
"Church is found elevating the race," i.e, we come upon it, but it already is there. We are not responsible for making it happen. We are just to be love reflecting Love.
The mission of our church is both individual and collective.
It is a journalist's job to tell the truth, be the watchdogs of society, find honest solutions and hope. The Christian Science Monitor is a leader in this today the world over.
"Under God's law we have no predators so we can be like the lion of Judah."
"Happiness is born of Truth and Love," and we are a happy church.
Your life may be the first way someone "reads" Science and Health with Key to the Scriptures (the Christian Science textbook). The best thing you can do is to distribute that book!
Wonderful video clip about bringing new kids to the blessing of Sunday School.
A reading room is the necessary part of any thriving community.
A deep collective prayer for anyone captive in a prison of any kind.
What can you do to heal and save the world? It will take all of us!
I love praying the Lord's Prayer and singing with so many people. Annual Meeting is also fun for I see friends from all over, some of which are photographed here. I am very grateful for this Christian Science church and its loving community and wide mission. I have been so blest by it and try to pay that forward in any way that I can.