Recipe: Fennel Walnut Side Dish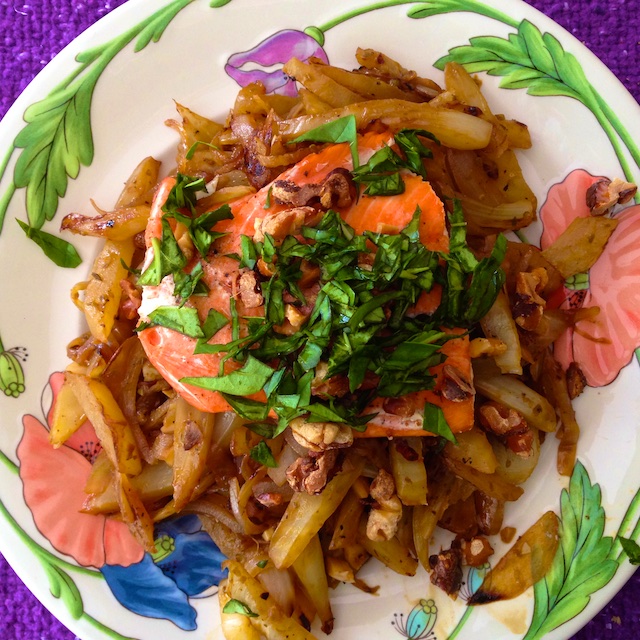 I have tried many fennel recipes without finding many I like. This one is both simple and good. Top it with your favorite protein and you have a quick, delicious meal. Served as above this makes two portions, but would serve more if offered together with other sides.
1 tablespoon olive oil
2 fennel bulbs, sliced
1 small yellow onion, sliced
2 teaspoons dried oregano
2 garlic cloves, minced
1 cup vegetable broth
2 teaspoons balsamic vinegar
Salt and pepper
2 tablespoons fresh basil, chopped
2 tablespoons of walnuts (or more), chopped and toasted
Toast the walnuts in the oven at 350ºF until fragrant, and then set aside to cool.
Heat the oil on medium high, and when the pan is hot, add the fennel, onion, and oregano, cooking them for about 5 minutes until they start to caramelize. Add the garlic and stir a minute more. Add the broth, and cook for about 5 minutes until evaporated. Stir in balsamic vinegar.
Serve it, topped with protein, and garnished with the walnuts and the chopped fresh basil.
Enjoy!