Book Review: Little Paris Bookshop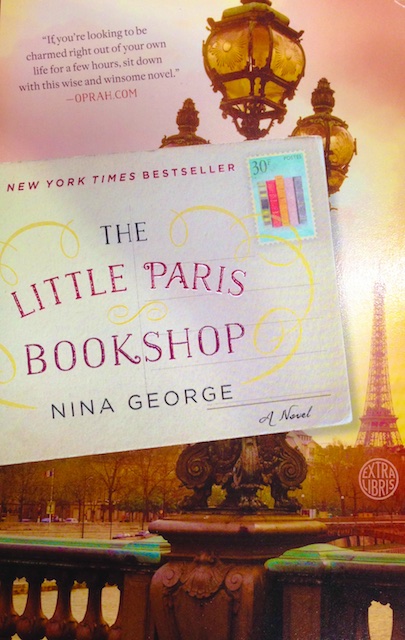 This book was recommended to me by a blog reader I have never met that lives in Britain; he wrote me after noticing that my Reading Challenge for 2016 included a book set in Paris. 
There are many things to like about this book.  The main character is a "literary apothecary, or a "book epicure" that can discern which book is exactly the one each person should read to improve, heal, or grow in the way that they need to.  There is a spontaneous river journey that collects characters and adventures in a way that reminds me of Mark Twain. There is good conversation, and a steady progress past a "hurting time."
My two favorite quotes in the book are, "Never listen to fear. Fear makes you stupid." And, "The reality of love is better than its reputation." I agree with these two statements wholeheartedly and in an odd way together they sum up this book.
However, there was one aspect of this book that if I had known in advance, would have made me not want to read it at all. It is not mentioned on the cover. A main theme is here is adultery, but not how awful it is. Instead, it is treated in a forgiving compassionate way, like it is really all right and should just be considered as acceptable.
On the contrary, I do not consider it old fashioned or no longer relevant to take the Ten Commandments seriously. Because of this fact, I can only give this read four stars. The popularity of this book concerns me in light of its subtly eroding influence on this topic.