My Birthday 2016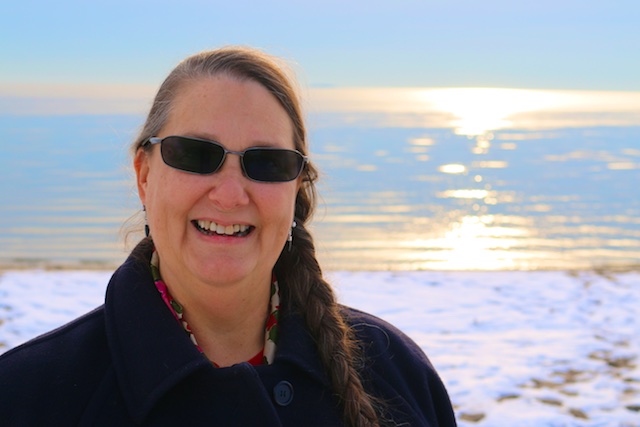 I have always loved birthdays… mine or other people's. It is such a wonderful opportunity to love on people, and feel special. To me, it is not about revolutions around the sun. It is certainly not about age. It is about gratitude and delight, remembrance and celebration.
Today, after church (and a church meeting about medicare and care facilities), we drove to Madison to attend the opening of an art show that I have a painting in. (I'll feature that show tomorrow on this blog.) After that, we had a lovely walk on Hammonasset beach, which is something I've never done in the winter. (I'll post more photos of that in an upcoming blog as well.) And then since we were somewhere different than usual, we used my birthday as an excuse to go out for a fabulous meal.
We went to Bar Bouchee, which is a French Bistro in Madison, Connecticut, and I highly recommend it. A small, charming place, it is usually full and bustling, but since we were eating there during the Super Bowl it was quieter. Even though my husband is fond of saying lately that he doesn't like to go out to eat because my food is better, this meal resounded as an exception. The scallops I had were out of this world. Wow! What a treat!
I came home to the enormous wrapped box– shown below– which contained a fishing trolley that I plan to use to more effortlessly carry my plein air painting equipment. A new friend (and blog reader) that I met in Richard McKinley's pastel class last fall recommended both the Madison Art Society group and the wagon for schlepping plein air supplies, so she seemed very present to me today even though she is states away. No more will I have to make three trips to a painting site, or contemplate expensive ways to make my painting set up lighter and more streamlined. I will simply pull my easel, chair, painting surface, and pigment along on all terrain wheels.
My birthday weekend was also sweetened by frosted gingerbread heart-shaped cut out cookies made by my husband in the way my mother used to. And I barely noticed that this was my first birthday with all of our children away. With all the well wishes poured out to me on the phone and through Facebook, I feel truly blessed. Thank you everybody!