Three New Wonderful Cookbooks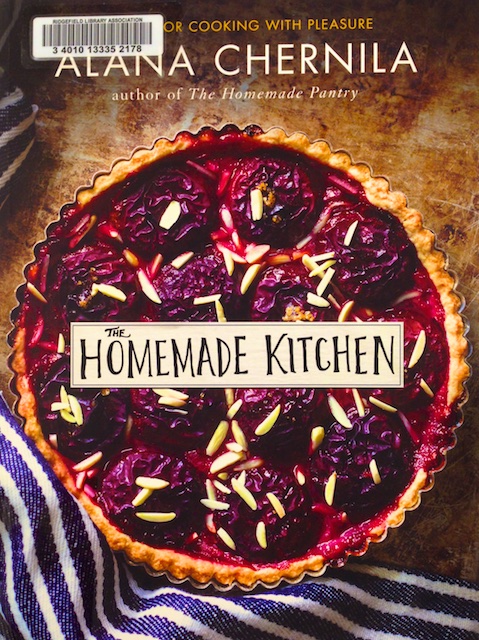 Here are three fabulous new cookbooks from our library's new book shelf. Since our kids are now gone, along with their desire for more traditional fare, the creativity in the kitchen is gearing up.
The Homemade Kitchen is a wonderful book and I have already put it on my wishlist. (See the front above, the back is first below.) I love her fresh approach, and like her style. She's got a list of options for quiche filling, for example, that helps a cook own the process and be experimental, rather that follow her set path. She also has a book called The Homemade Pantry which is about making your own of prepared foods, which I have requested on interlibrary loan. That looks terrific too, and may need a review of its own.
Blog readers may remember that Emeril's Vegetarian Chili is a favorite, so I was glad to see his new cookbook. There is a little too much space in there taken up for the preparation of meat in my opinion, but I think his meatless and seafood options are worth trying.
And the V for Vegetable book is colossal, almost three inches thick, and sports luscious photographs of vegetables along with ideas for each. If you want to expand your vegetable eating, this is a good place to start, for there are whole sections on kohlrabi or tatsoi, etc, that you do not see in most books. I'm going to start cooking out of here, and try to be more adventurous.
Anyway, check these out. You'll be glad you did!