Book Review: Venetia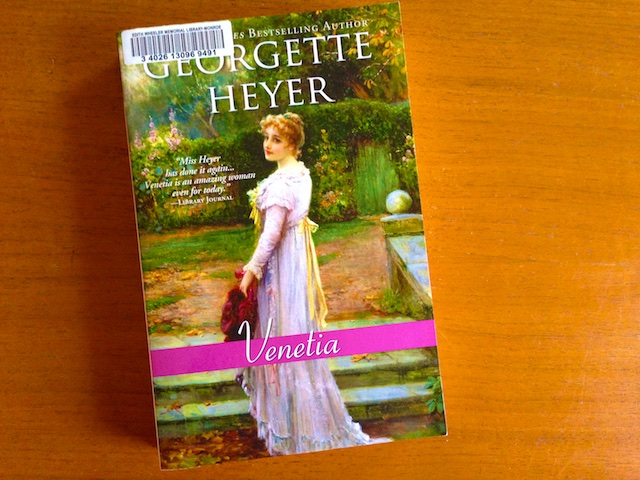 Still working on my reading challenge for the year, I had left to read a book about falling in love, and who better to read for that than Georgette Heyer? Having read her before, I have to agree with Publisher's Weekly when they say that Heyer is the next best thing to Jane Austin.
I thoroughly enjoyed this light book, with its sprightly, refreshing character, who was more modern and secure in herself than many contemporary women. She knew her own mind and her judgment was sound, even though, of course, being "five and twenty" and almost an old maid, she falls in love with an entirely unsuitable Lord, who is, God forbid, "a rake." They actually get on quite famously and it is fun to watch them sort out "the impossible."
If you want a feel-good romp that does not require much from you, with respectful romance and no bodice-ripping at all, give this one a try. I give it five stars, even though it is simple and straight forward by today's standards. I will be reading more Georgette Heyer in the future as she is very diverting.