Life with my Teen (& Book Review)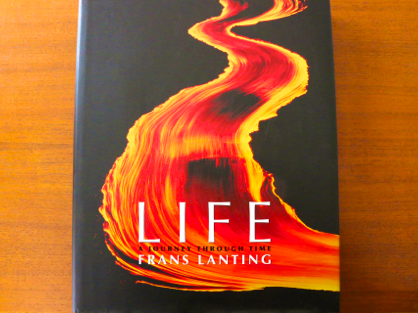 Our youngest daughter is deep in her 11th grade year, when a lot of kids feel an enormous amount of stress. She just took the ACT for the first time last Saturday, and she's got the SAT as well as SAT Subject tests coming in a couple months, which is a lot for a homeschooler who has no experience with standardized testing. She's also planning college visits, figuring out what she wants to do next summer, and oh yeah, doing "school."
She is intensely involved in "build season" for her FIRST Robotics team, which is a six week period in which to produce a competing robot from scratch. She's spent every weeknight with the team working on this (except the one on which she's taking a college class) as well as all day Saturday and all day Sunday since early January. She is an engineering squad leader for it, and it is due to be done a week from tomorrow.
Yesterday she learned that the school where they meet will be closed this weekend for President's day and they will be unable to have access Friday night or anytime, Saturday, Sunday or Monday. They had counted on being there those days. This is a pretty big blow; in former years they paid a custodian to have the building open for them but are now informed at the last minute that this is not possible. (I must add that they would never do this to a sports team!)
Now they only have until Thursday (which happens to be her birthday), and one of the intervening evenings she cannot be there because she's in class. They will have 35 less hours than they expected to have to finish the robot, not even counting the snow days they missed. This would have been hard enough if they had known it all along, but hearing it when they have only a couple days left felt disastrous.
So early this morning, as she arrived exhausted to what we affectionately call "table time" in our homeschool (the bitty part she still does with me), she was not in a place where she could do any more work, although really, some should have been done. This is one of the many times when I'm so glad we homeschool. We headed to the couch with our spearmint tea for some cozy time instead.
She needed what we call in our family "a pattern interrupt" to get her off of an unproductive track and back onto a good one. After dancing around the fringe of the topics on her mind, she said what she really felt like doing right then was getting out the above book –that she got as a gift several years back– and looking at it with me. I know homeschooling parents that would try at this juncture to redirect back to schoolwork instead, pushing the required agenda, but as a parent who listens to the deeper needs of my children, I did not do that. I went along with it and we had some genuine quality time looking at the stunning book.
She has always liked nature and is an excellent photographer herself. It was like she drank in each page; they were palpably nurturing her. Amid gushing ooooh's and ah's about how gorgeous something was, the images prompted discussions of a whole range of things, like diatoms, the egg laying habits of deep sea turtles, what a sea cucumber felt like (I had no idea she had held one last summer), telling me in lengthy detail with advanced terminology why the bark on a tree splits, wondering what causes phosphorescence and how else that idea could be applied scientifically, and what is the best approach to taking insect photos…
She emerged entirely refreshed from this in a way that even sleep couldn't have done for her. The story of the Prodigal Son in the King James version of the Bible talks about how "he came to himself." Similarly, this Monday morning's meandering process of looking at a beautiful book that we didn't "need to be doing", brought her, quite simply, back to herself. Now she's out there being effective again, after that brief, companionable hiatus of seeming irrelevancy.
The other metaphor that this reminds me of is Stephen Covey comparing the work of two wood cutters. Which one sawed down more trees: the one that kept at it incessantly, or the one that stopped to sharpen the saw? It looked like he wasn't working as hard, but clearly, as I saw this morning, the saw-sharpening model gets you further, than a wearying, dogged method.
It didn't escape me how ironic or appropriate this choice of activities was – to look at a book called Life– since I equate Life with God. It was obvious and fitting, although entirely unconscious and subliminal, that her choice to shift to thinking about Life in all it's beauty and awe would have the natural healing effect that it did.
So I recommend stopping all your doing long enough to have some directionless quality time interacting with your teen (or loved one or even yourself!) in a way that is totally not about accomplishing anything. Everyone will be better for it. 
And I totally recommend this lovely book which makes a great gift to be savored anytime one needs to remember the marvel of it all. The back of the book talks a little about each place or creature, but mostly it is just comprised of exceptional photos of places, plants, and animals, a sample of which you can see below. I give this coffee-table book five stars.