Featured Artist: Birger Sandzen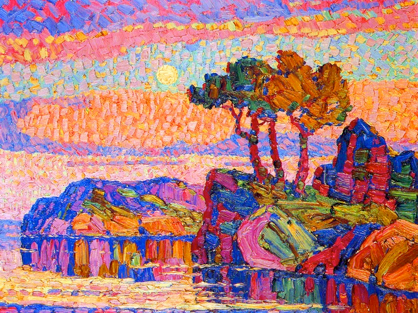 I absolutely love the work of Sven Birger Sandzen. The painting above is my favorite of his, with a few close runners-up shown below.
Born in Sweden in 1871, he received his art training there. Then in 1894 he immigrated to Kansas, where he taught art on the college level. But it was later, when he visited the Rocky Mountains, that his printmaking and oil paintings really came alive. I particularly love the Fauvist quality of these Impressionistic oil paintings.
Birger Sandzen passed on in 1954, and I think his work is poised to skyrocket in price in the coming years, in case there are any investors out there willing and interested in speculating on my hunches. Meanwhile, the rest of us can simply bask in the glow of this brilliantly executed work.