Book Review: The Circle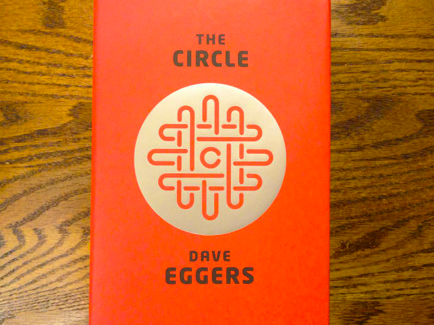 I give this novel five stars. It is a modern cautionary tale in vein with Orwell's 1984. Unfortunately, it has parts inappropriate for middle schoolers and high schoolers who really need to be discussing this message.
Set in the near future at an internet firm modeled after Google or Facebook, it is entirely too plausible. I stayed up to 3:30 am Saturday night to finish this book; it has the pace of a suspenseful thriller, while being simultaneously sobering, detailed, and thought-provoking. We need to make conscious choices, with carefully considered ramifications, instead of behaving like collective lemmings leaping over a cliff.
Privacy is going to become increasingly important in this digital age. As my blog readers know, I have opened myself to a lot of transparency on the internet, but I earnestly endeavor to temper it with deeply genuine authenticity, which I've learned firsthand is a hard balance to strike. Complete authenticity is to be striven for, but complete transparency is not, as this book clearly shows. To quote the book, "The barrier between public and private should remain unbreachable."
Do we really want to know everything through the power of technology? After all, "Not everything that counts can be counted." "The ceaseless pursuit of data to quantify the value of any endeavor is catastrophic to true understanding." Do we always need an immediate virtual response from people or should we honor people's "right to anonymity," "the right to disappear"? We all need times of being unreachable, as it brings with it the objectivity that is essential for critical thinking.
We need to really examine what brings a quality of life. Please, can we put down our various electronic devices and have truly meaningful human contact? We need to not let technology box us in and dominate our lives, even in the name of peace, connectivity, and being the best we can be.
Wow. Read this book. And then see how much this is already happening. Companies already dominate the government in this country. They also own our information. Were is all this headed? Where will it end? What are we going do do about it?