Our Son Has Legally Changed His Name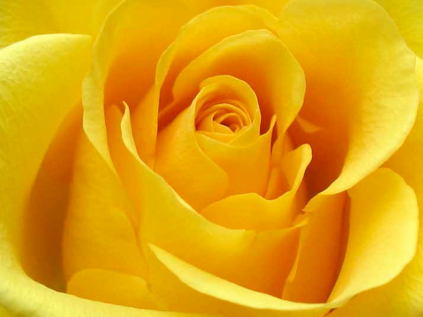 Our son has legally changed his last name– which was the same as his father's– to my grandmother's maiden name. He had thought about it for years, and a few weeks ago felt it best to do now, before he started building a resume.
Unfortunately, this all came down the same week my mother died and all sorts of other hell broke loose, but he couldn't have known that in advance. It became official two days after his nineteenth birthday, the day before I drove him back to college.
My style would have been to head this news off at the pass, have a plan to tell everyone, do it immediately, get it over with, and get on with it. But Andrew needed to ease into it; this was a highly personal move for him and he was reluctant to be public with it right away. This unrealistic approach ran cross purposes, of course, to the fact that people would eventually have to know, and would wonder why.
"Why?" was the first question we asked, although my husband and I both told him we were supportive of him doing whatever he thought he needed to do. (We remembered being 19 years old ourselves. That is when I got my ears pierced, which I knew my mother deplored, and my husband as a teenager, left his father's beloved Presbyterian church in favor of the Christian Science church.) We actively respect our son's autonomy, and since we'd already "let him go" many times before, we were already practiced at it.
But his older sister was initially very upset. "It is so unnecessary and hurtful," she said, through sobs. I told my son that, no matter how okay we might be with it, that it was distinctly not alright that he was hurting our daughter.
A huge family conversation ensued that was the most healthy airing of thoughts, feelings, and perceptions we've had in a long time. I think Andrew emerged from that intense pow-wow realizing anew not only what a strong, supportive family we were, but how deeply, truly, and unconditionally we loved him. The name change was a catalyst for an incredibly powerful coming together on a new adult plane, for which I am grateful.
This conversation gave our son a chance to make it clear to all of us, but especially to his sister, that he was not "dissing" us in any way. The initial reason he gave for wanting to make this change, was that it was "an identity thing." Ironically, our daughter's first reason, as she implored him not to do it, was that "it's an identity thing." Everyone felt heard, however, and that's what was most important.
We have always encouraged individuality and independence. This name change thing was a step in our son's mind for becoming who he is separate from us. It is a symbol for who he wants to become, as well as a clean slate, a fresh start away from someone he wasn't always proud of. I am reminded of a Bible passage in Colossians which captures the spirt this move holds for our son, "…ye have put off the old man with his deeds, and have put on the new man…."
Also, I think my own father is a bit culpable in this. Never having had a son himself, every time he saw is grandson –our son– he asked him to change his name to Castor, so our name would continue. Thus the seed was planted that has borne this fruit.
It is interesting Andrew has picked my maternal grandmother's maiden name instead. It is a simple, but beautiful, common name. Our youngest daughter was named for this grandmother, and has the last name Andrew has taken, as her middle name. My grandmother was a terrific woman, who never knew she had a great-granddaughter named after her, let alone a great-grandson that would also take her name. It just goes to show that you never know what future generations might do to surprise you.
I'd like to emphasize that all on my husband's side are wonderful folks, too. I sincerely hope they can find it in their hearts to understand that our son has meant no slight to any of them in this move. He hopes to honor them more by becoming a better man with less baggage, and he simply chose whichever family name on either side best suited him for its own sake.
The day I got back from Creative Arts Camp, before I'd even had a chance to resurface, Andrew precipitously put up a Facebook message about this name change which was less than ideal. I wish we had been given some notice, so we could have informed some close family members first. That is why this clarifying blog is coming out now, to help put a flurry of questions to rest.
Our family unit is stronger than ever, and our son has our most heartfelt blessing as he undertakes this transition into who he would like to become. Please join us in being respectful of his choice. We really liked his former name, but like his new one too. It will take a bit of getting used to, but as Shakespeare says, "A rose by any other name would smell as sweet."