Stonington Beach is Wonderful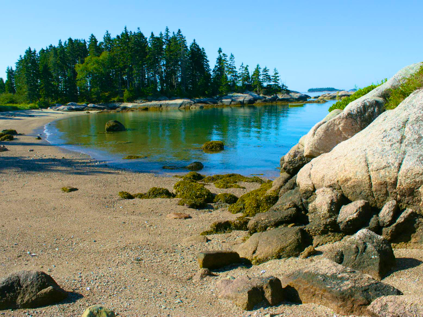 This beach will be remembered as one of my favorite places. I painted here three days and it was sheer bliss. You can see my easel in some of these photos. While here, I overheard a kid exclaim to his parents, "I'm telling you now: this place will remain my best vacation memory." I could totally relate. 
The tide changes this scene a lot, ranging from very high to quite low. I even saw a small squid in one of the tide pools!