Going to Maine for Two Weeks!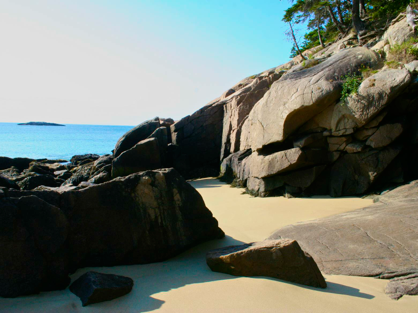 I am headed off today for two weeks in Maine!
The first week my youngest daughter and I will return to a tiny cottage we've been to several times before on a peninsula overlooking Penobscot Bay.  We are looking forward to biking, kayaking, painting, reading and quiet time.  (My husband will stay home to paint the side of the house that was repaired from a leak during last year's hurricane…)   
A week from tomorrow I'll drive my daughter home from Maine (9 hours) to resume school with my husband, only to return to Maine the next day for a week at my annual Creative Arts Camp retreat.  This year I am splitting my time between two classes there, and will spend half my days writing and the other half painting. 
Neither place has WiFi, so I will only be communicating only through my iPhone.  So a week from now, expect a whole influx of blogs before another week of radio silence.  Another burst of blogs will follow after that, before we get back to a regular rhythm.
I be home again September 17, hopefully refreshed and ready to get back to work!