Laura's Half-Birthday Quarry Party 2012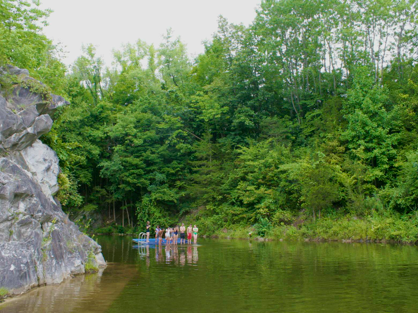 This scene should look familiar to long-time blog readers.  Our youngest daughter started having her birthday party on her half-birthday many years ago, after a February party had to be postponed multiple times because of snow when she was small.  When she had said wistfully that she wished she was born in the summer so she could have her party at the Quarry, we were quick to say that was possible, and we've done it that way every year since.  This mid-August party has become somewhat formulaic over the years since; we have regularly served a "watermelon cake" and homemade half-birthday cookies, as you see below, and no one wants it any done any other way. 
All these kids are homeschooling friends that we have known for a long time.  Everyone there knew everybody else, and everyone played with everyone. Unlike most teenage parties, siblings are included. I was glad to have all three of our own kids home for this event. The weather could have been better, but that didn't dampen our spirits!  I love this community, love the quarry, and love all these children.  I'm so grateful!