Giving Myself Permission Not to Finish These Two Books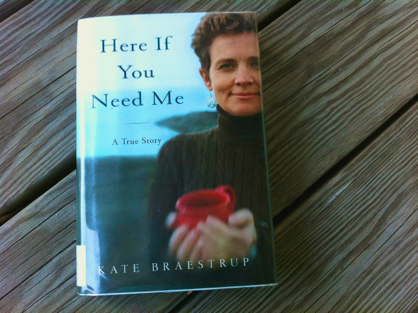 I've been in a bit of a tailspin not reading anything recently that really floats my boat. Usually I choose my books carefully, and persevere to finish them. It is one of the only ways I am a "finisher." I never finish cleaning, or cooking, or parenting, or homeschooling, or praying. Even in painting and writing poetry, endless tweaking is possible. So reading books for me is a glorious oasis where completion happens, which is why it was an unexpected revelation that I actually didn't have to finish these two perfectly fine books. It's not that they were horrible; I probably would have given them both four stars.
Here if you Need Me was recommended highly by a friend in my clergy group. It is a well written, remarkable book, about a widow who becomes a chaplain for search and rescue teams in Maine. I really appreciated the author of this memoir, and could relate with her on several levels. I applaud what she is doing. I got over half-way through this book when I gave it up. I just didn't need to read about so much death. It was as simple as that.
The Geography of Bliss was recommended by friends that listened to five audiobooks on their cross country trip and this was by far their favorite. It seemed like a good fit… I read a lot of books about happiness (have you noticed?), it was written by an NPR writer (I love NPR), and I am an armchair traveler, hoping someday to travel the world, but here was someone traveling to and writing about happy places… So I gave it a try only to give it up 4/5ths the way through. The subtitle "One Grump's Search for Happiness" should have tipped me off, I suppose. I found this very slow and uncompelling. (This book was also an option on my daughter's AP Human Geography summer reading list and I read more than enough to suggest that maybe it wasn't the most appropriate choice for a 15 year old…) I did learn that aside from the lack of light and rampant alcohol use, I'd probably like Iceland… they are cross-pollinators like myself, treat women equally, are questioners who think for themselves, and are open and friendly and irreverent…
Maybe I'll learn to quit reading before so much time is invested into reading books that are not quite right for me. Having just finished a long novel that I ranked yesterday with only three stars, I'm hoping my summer reading list is taking a fresh turn for the better!