Book Review: Eternal on the Water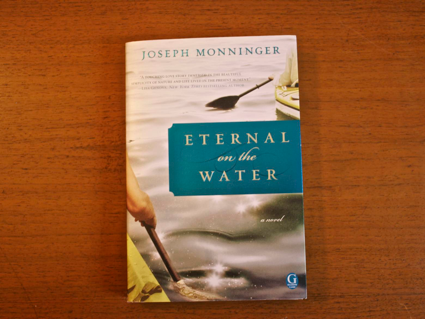 This book is an incredible book. I loved it even though it dealt with disease and death interlaced with a lot of love-making. This is a gorgeous story of commitment, poignantly told. It is about the beauty, grandeur and fragility of the natural world.
This author has a true gift with words, using lush descriptive language without once seeming contrived about it. He writes of "trees sipping air," of "pine needles flinging themselves into space." He writes of crow mythology, of saving turtles, of reintroducing wolves, and of eternal hope regardless of expected endings.
The story takes place in northern Maine, on an Indonesian island, at Yellowstone, and in everyday New Hampshire. While a biological view of life is expressed in this book, there is so much reverence and genuine love also articulated, that it is impossible to leave it there. I cried such real tears I couldn't see the page to keep reading. I give this book 5 stars. It will remain with you for a long time.