Monet Water Lily Exhibit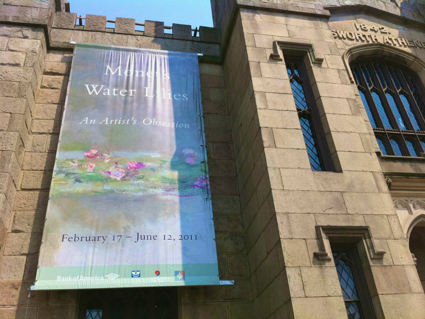 We went to the exhibit of Monet's Water Lilies at the Wadsworth Atheneum in Hartford. What struck me in seeing them this time was how casual he was in his suggestion of forms; nothing was overworked. There were spots of canvas left blank and many lilies were just dabs or scribbles.
And this was true even though he was self professed "obsessed" with them. He said he planted them without thought of painting them, but once he started painting them he painted nothing else for the rest of his life. (In the last photo he was still trying although he had lost much of his eyesight…) He said he hoped all that effort amounted to something! Little could he imagine all these years later there would be Monet dolls of him!