Biking the Virginia Creeper Trail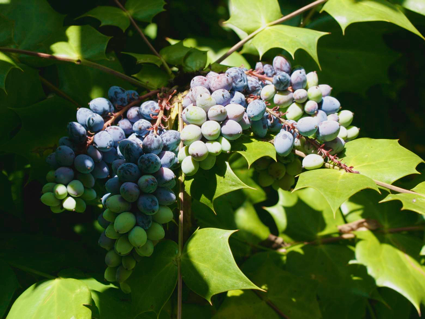 If you are ever in the western mountains of Virginia, we strongly recommend taking time to do the Virginia Creeper Bike Trail. Take a shuttle to the top of White Top mountain (the second tallest peak in Virginia next to Mt. Rogers), and bike (or rather coast!) down the gradual slope that was originally a logging railroad, back to Damascus.
There are thirty bridges along the way. We had done this before many years ago with young children, and it was so easy and so pleasant, that the 18 miles go by without noticing, replete with many stops to gaze and explore. See the photos posted here to whet your appetite for the beautiful scenery we passed. This path even shares the Appalachian Trail for awhile.
There were Christmas tree farms, a babbling mountain steam most of the way, and my daughter even found a dreamy parcel of land she could imagine building her sustainable farm on in a valley already named after her. A tiger swallowtail flew with me – either attracted aerodynamically, or to my orange shirt, or to my aura – about a foot away from my face most of the day. Bliss! And at the end of the trail? An ice cream shop.
(Click here to see the shuttle service we used. Although we had our own bikes this time, they do rent them out, which we did when we did this before.)