My Birthday 2019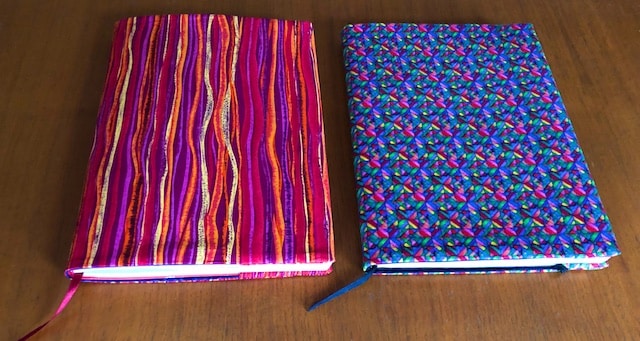 Yesterday was my birthday, and I had a lovely, but very full day.
My husband made me marvelous slip covers for my two journals that I use in my spiritual work, as shown above. They are not yet full, but have been getting disreputable and beat up on the outside. Now they look great so spiffed up!  He also took me out to lunch for Scottish salmon, gave me the yellow kalanchoe, shown below, and an internet subscription to the New York Times.
I talked to both daughters on the phone, and had gifts from both sisters, as well as our oldest daughter, and a beautiful new orchid from a friend. You can see all these wonderful love offerings below. Books, food, and flowers, what could be better?
In addition to being in my office all morning, I cooked after lunch for our first (monthly) Personal Development/ Spiritual Growth book group that we held in our home last night from 6:30 – 9:00. That too was a lovely, full occasion, which is off to a great start. A wide range of people came; it was great to see everyone, and hear what they had to say. This is a gift of community and meaningful conversation we are giving ourselves! Not hard, but oh so valuable. I'll review the book we read tomorrow.
On top of all that, tons of love and well wishes were spread all over my Facebook wall- thank you for your dear, sweet good wishes. I'm looking forward to this next orbit of the sun together with all of you!