Making Found Object Brushes (Mark Making #3)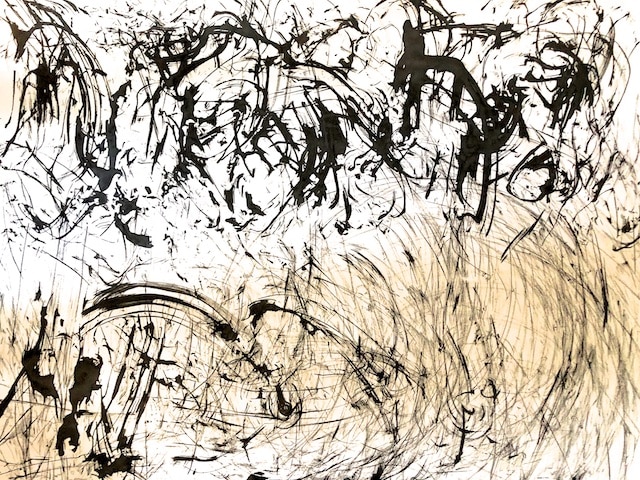 For my third in this mark making series (see the first post here, and then the second post here) I am going to try to create unique marks with handmade brushes.
Here are some of the "brushes" I made: thorny raspberry bush twig, hollow dried veggie stalks from the garden, zebra grass, pine cone, t-shirt strips, t-shirt loops, string.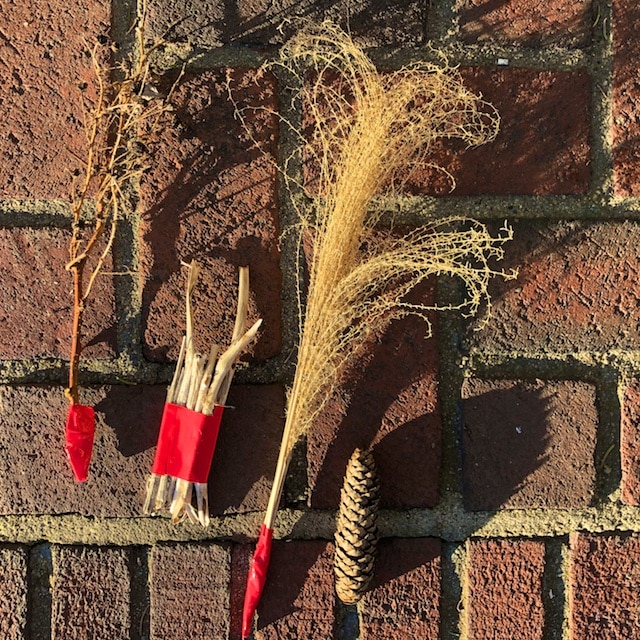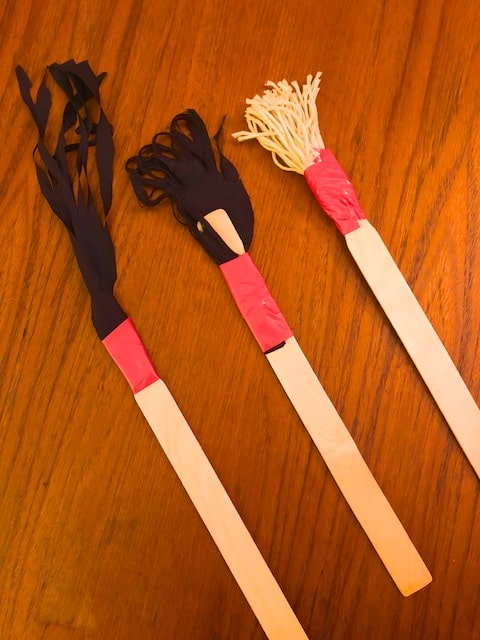 Here's how they worked with India Ink: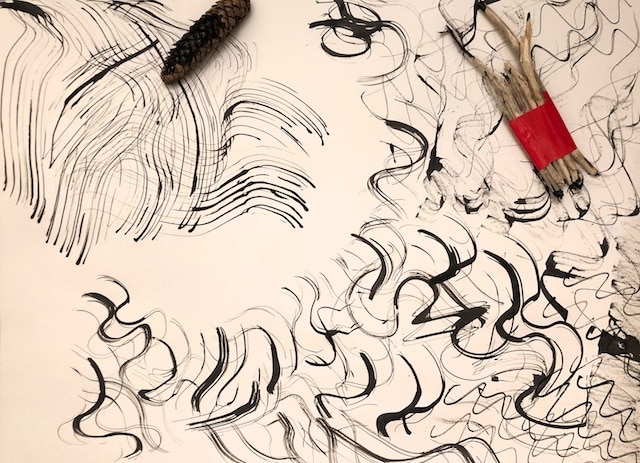 Neither of these hold much paint: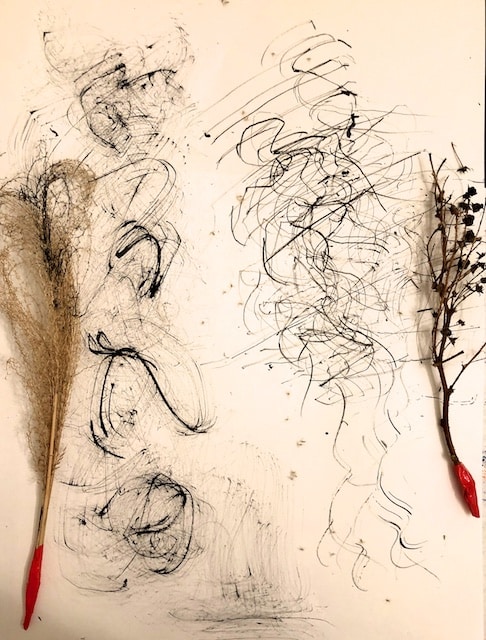 T-shirt strips on the left, loops on the right: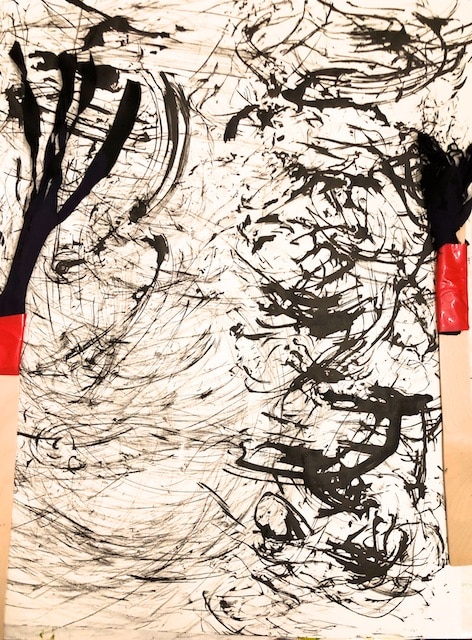 (Loops held more paint.)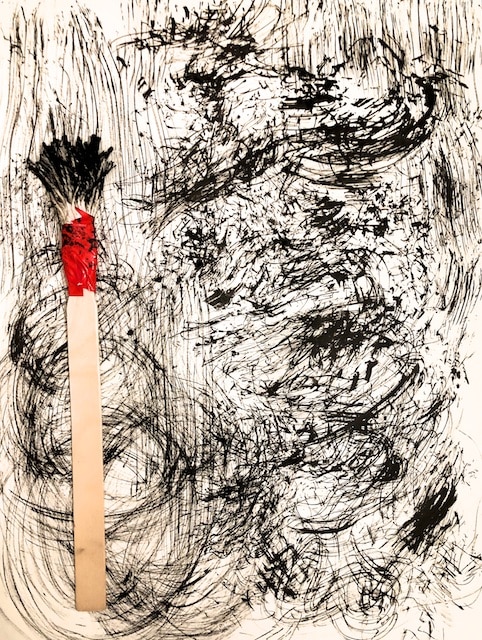 My favorite was the brush made of string (above) because it made many different marks.
I tried all of the above (in black) on these works in progress below: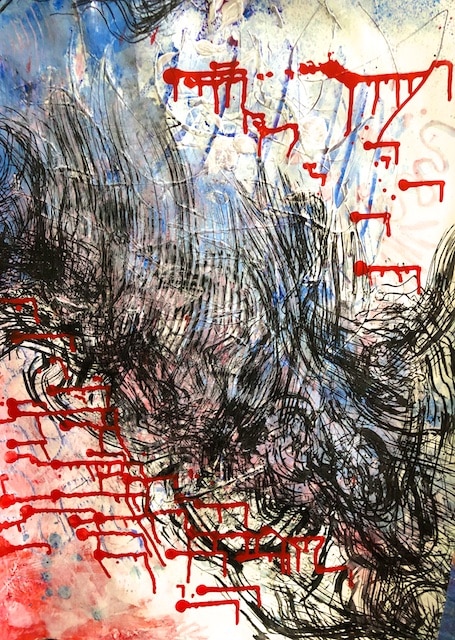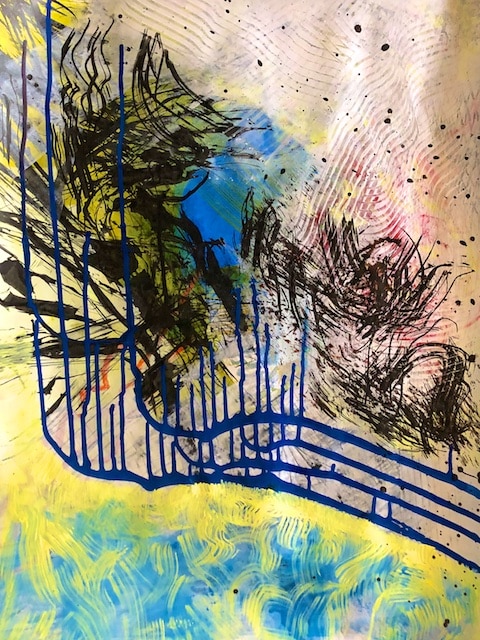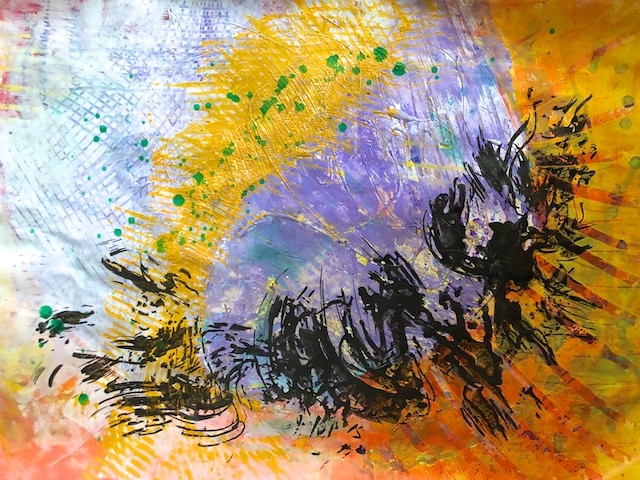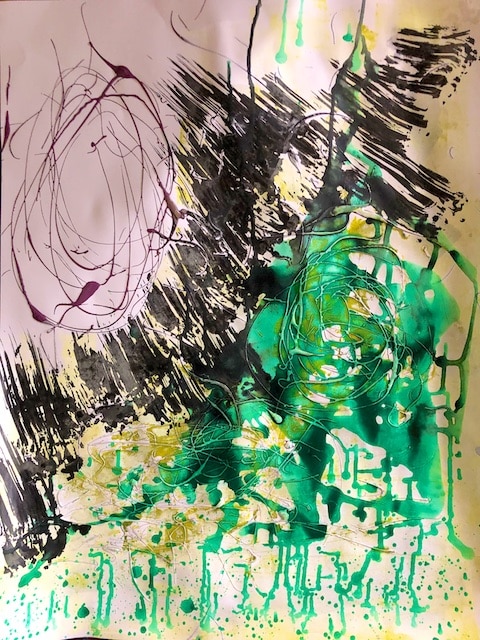 I am loving all these black marks. I think they are more interesting than those made with customary brushes. I will play with this some more. I'm also thinking they would be terrific collage paper.  This was so fun, I'm thinking of doing them with my class!
Now my juices are flowing. How about Q-tips? Pipe cleaners? Steel wool? Mesh fruit bags? Rubber bands? Paper clips? Celery stalks? Cabbage cross-sections? Pine needles? Tulle? Corrugated packing material? Balloons?