Book Review: Buying a Piece of Paris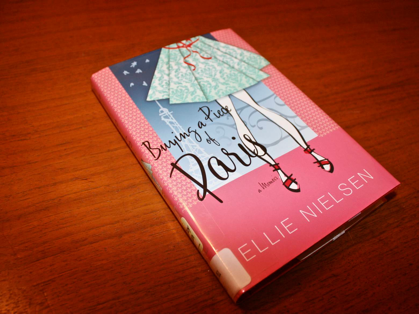 I'm in the middle of reading long winded but helpful how-to books, some deeply dense, thought provoking spiritual stuff, and a slow moving classically epic tome of a novel. I needed a light escape and this memoir provided a delightfully wholesome one.
I only give it four stars because it isn't important enough somehow to get five, but I really enjoyed it. It is perfect for what it is. And I should also note that this ranking puts it above mere fluff and nonsense.
It traces an honest project from conception to conclusion, in a way that anyone ever interested in real estate (or Paris) would enjoy. (My interests fell more along the lines of championing anyone following their dream, and this was enough to connect and sustain me through it to the end.)
The book's premise is simple: an Australian decides to buy an apartment in Paris. So we are along for the ups and downs of this adventure, complete with the cultural differences and language barriers. It is well written, even though not profound.
Here's a sample bit: "Maybe it's hard to maintain your Parisian identity when you're a long way from Paris. Australians don't have that problem. For the most part, we wear our history lightly, happy to be identified by who we're not rather than by who we are."
I do not know French, but if you know some, it would be an asset in reading this book, as I'm sure I missed some good bits by not knowing any. On the other hand, I was plenty entertained without knowing any French.
Do you dream of buying an apartment in Paris, or like me, just need something breezy to read right before bed? This book by Ellie Nielson just might be the ticket.