Going Back to Maine Today for Creative Arts Camp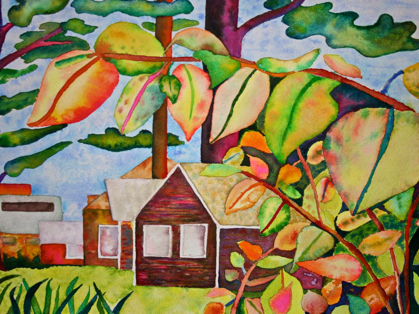 I go back to Maine today for my fourth time at Creative Arts Camp. I will be without internet until late next Sunday or early Monday, so if you receive my blog posts by email, you'll receive them bunched up again then, and after that I'll revert to my daily routine!
The first time at Creative Arts Camp I was there about twenty minutes before I knew I would want this to be an annual event. Church folks and artists are my favorite people to be around, so when this event happens for those who are both, I'm happy! Besides, the setting on Long Lake in Harrison, Maine, is lovely.
The first year I took a photography class, the second year an oil painting class, the third year a watercolor class and now I am returning for a class on abstract painting. In this post find a few works of art from each of those previous years, and wonder with me what art and inspiration will blossom in these coming days!