New Poem By Me: Well Fertilized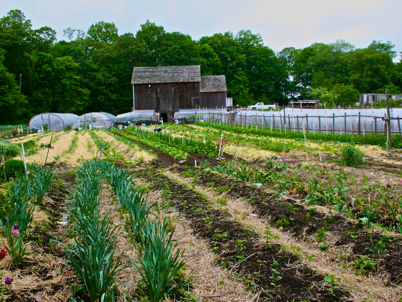 Well Fertilized
My friend is on the phone:
"What's going on?"
"I'm hauling a lot of crap around."
"Oh dear. What's happened?"
"No, really, it's great. I'm making several trips
bringing home free horse manure for my garden."
That's when she realized
that the metaphor applies:
all that awful "shit she's been through"
has been piled up high and aged just right
to facilitate her own growth as well…
So she's thriving now.
Thankfully I've learned
to mulch my life
with prayer instead:
a positive and natural
alternative growth agent
expert at germinating
bursting with essential nutrients
feeding our ravishingly fruitful futures
more sweetly, less painfully,
less odiously and less odorously.
And it is way more fertile and fecund.
So I'm thriving too.
Polly Castor
5/29/09