Mashed Turnips, with Potatoes, Leeks, and Apples (Recipe)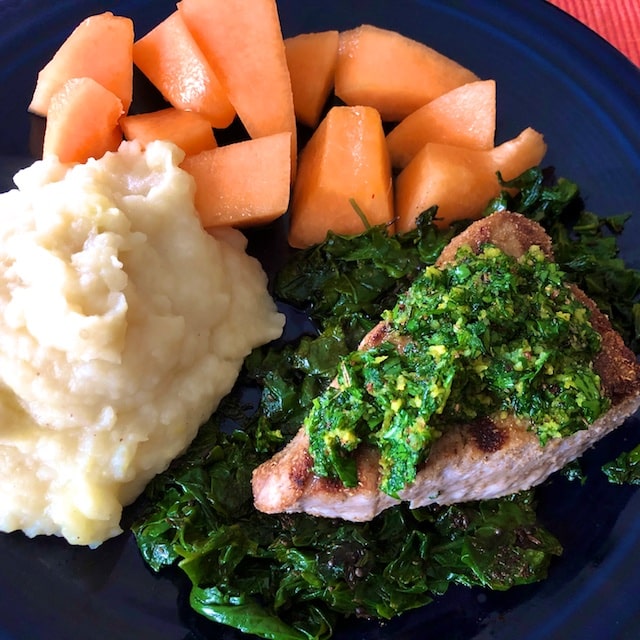 I love mashed potatoes, but sometimes it is good to change things up and these are lighter with a hint of sweetness. Visually, however, your eye thinks you are about to eat mashed potatoes, so there is an adjustment period, before you acclimate to these tasting different.
Makes six servings as a side dish.
Mashed Turnips, with Potatoes, Leeks, and Apples Recipe
2 pounds Yukon Gold potatoes
1.5 pounds purple-topped turnips
2 leeks, white part only, cleaned and diced
1 apple, peeled and chopped (Granny Smith is particularly good here)
2 Tablespoons butter or ghee
sea salt and freshly ground black pepper
Place the potatoes, turnips, leeks, and apple in a large pot and add water to cover them. Bring to a boil and cook for 30 minutes, or until the potatoes and turnips are soft.
Drain the water and return the vegetables and apple to the pot. Add the butter or ghee and use a hand mixer, potato smasher, or an immersion blender to smooth them into a puree.
Salt and pepper them to taste, and serve immediately.
Enjoy!