So Big (Book Review of 1924 Pulitzer Prize Winner)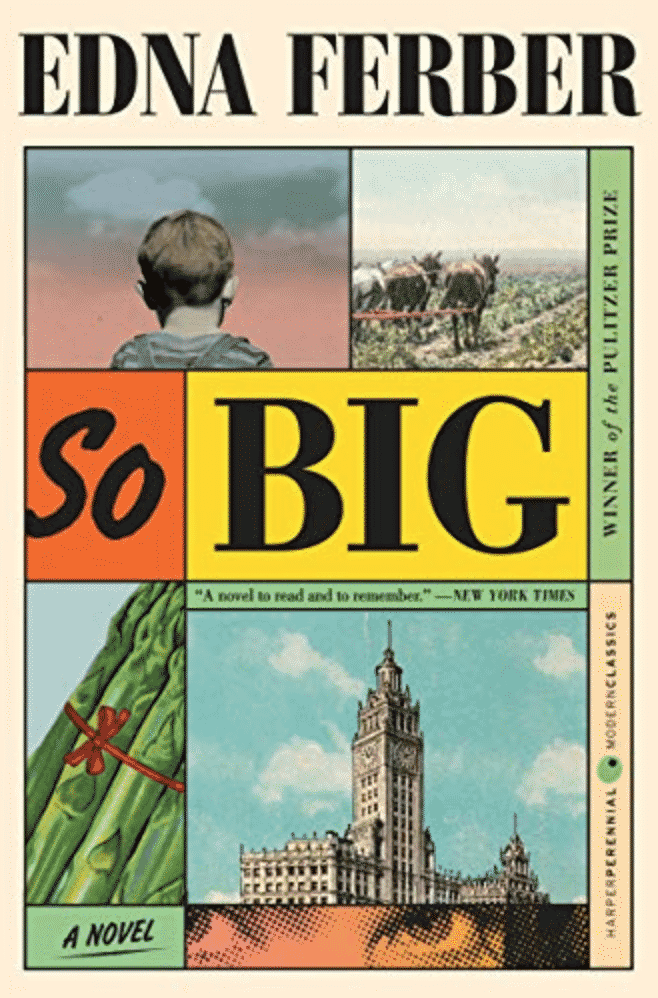 So Big got the Pulitzer Prize in 1924, and it was very worthy of that award. I loved it and give it an enthusiastic 5 stars. This is a book about beauty, parenting, and how to live a successful life. What makes life worthwhile and valuable? It is certainly not measured by money.
The main character's father tells her there are two kinds of people, wheat and emeralds. He tells Selina, "The more kinds of people you see, the more things you do, and the more things that happen to you, the richer you are. Even if they are not pleasant things. That's living." He encouraged her to embrace all of life– to be true to her passion and center her life around beauty and self-expression.
Selina expects a lot out of life, and considers it one grand adventure, believing it to be "so much velvet." This is true even though most of the novel takes place on a farm in the late 19th century, just outside of Chicago.
I loved this character. She was a focused, optimistic, quietly independent, determined, fiercely strong hard worker, while still remaining a free spirit. Idealistic and smart, she sees beauty in every authenticity. "But always. to her, red and green cabbages were to be jade and burgundy, chrysoprase and porphyry. Life has no weapons against a woman like that."
We expect Selina to be an emerald, but is that true? And how does she reconcile that the woman she has become is nowhere near to what she thought she would be? The twists and unexpected events in life are what we make of them. Anyway, what has more value? Emeralds or wheat?
Here is what she told a friend that she wanted for her son,"Beauty. Yes. All the worth-while things in life. All mixed up. Rooms in candlelight. Leisure. Color. Travel. Books. Music. Pictures. People– all kinds of people. Work that you love. And growth– growth and watching people grow. Feeling very strongly about things and then developing that feeling to– to make something fine come out of it."
But can we really shape the life of another? "About mistakes its funny. You got to make your own; and not only that, if you try to keep people from making their own, they get mad."
The writing in this classic is rich and lyrical, while being easy to read. It is charmingly captivating, and the writing style is particularly wonderful in depicting characterizations. She refers to hands many times, and we learned so much about people just from their hands.
Please read this forgotten gem. This unassuming book has a universal, timeless quality that I absolutely loved. There is no mystery, drama, or intrigue here, although there is a lot of contrast: rich vs. poor, and art vs. labor. It is about finding beauty in life, especially in ways that are not obvious. This marvelous novel will probably rank as one of the best books I'll read this year.