The Vanderbeekers of 141st Street (Children's Chapter Book Review)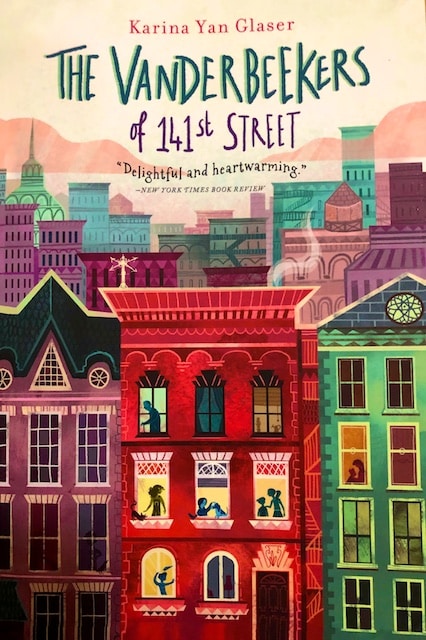 I read this book last summer but saved it to share now because the plot happens at Christmastime.  I also thought some of you out there might need a book gift idea for an elementary aged kid; this one is perfect. The content is appropriate to read aloud as early as third grade, although there are seventh grade characters in the book.
This is a warm family story of things working out in the end, with lessons being learned by precocious (but fallible) kids. You'll like the characters, their interest and initiative, and will enjoy their neighborhood. This is both feel good and wholesome without being vapid– a contemporary chapter book for kids that has a classic feel. I give it five stars, and recommend sharing it with someone you love. Read The Vanderbeekers of 141st Street to them and you'll like it just as much as they do.
I'm told this book is the first of a series. I haven't read the following ones, but know people just as immersed in the subsequent volumes, if giving the whole series sounds like more fun.