Day 25: Arriving in Prince Edward's Island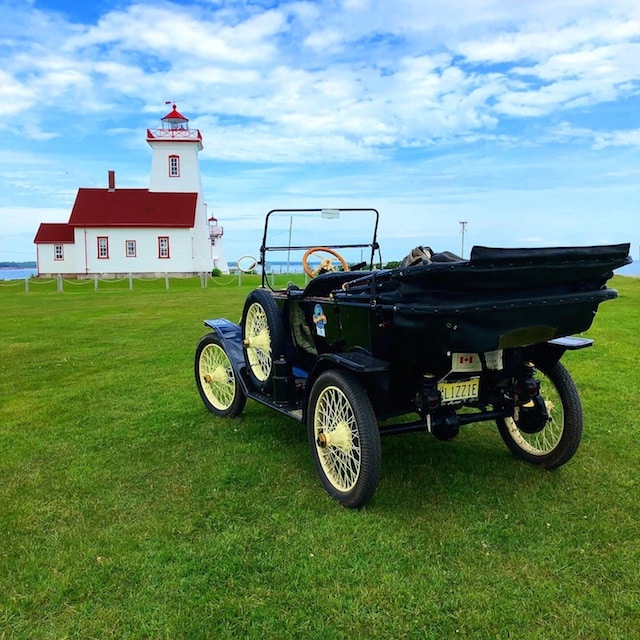 We took the Newfoundland Ferry back overnight to Nova Scotia; this time we were last on and last off (instead of the other way around) and were treated to a berth with a window, which we loved. We drove from there to the ferry to Prince Edward's Island. Two boats in one day!
P.E.I. is very different than where we have been so far. It is rolling, beautiful farmland, very verdantly green. It feels rather pristine, and quite cultivated. It is the world capital of shellfish, and we plan of eating our share, as well as enjoying the gorgeous beaches here.Many people travel here for the beaches, and we are not in the wilderness here. There are lots of flower gardens, and the climate is such that the peonies are blooming at the same time as our summer flowers like delphinium. It reminds me a bit of the Hampton's early on, only greener and lovelier.
Our campsite in the National Park is just opposite the beach. Sunrises and sunsets are also on our agenda, as well as a beach read, and a visit to Anne of Green Gables!